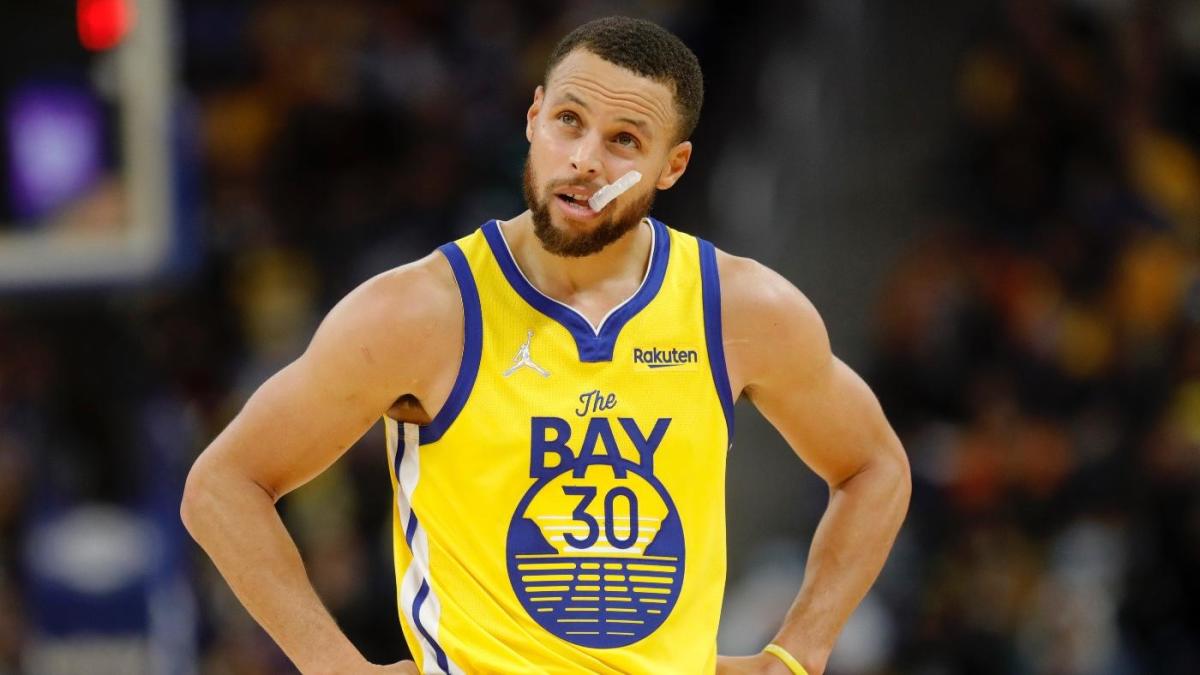 The total number of points Vegas thinks will be scored, or the over-under, is 221.5 in the latest Warriors vs. Bulls odds from Caesars Sportsbook.
Golden State leads the NBA in defensive efficiency, allowing fewer than 1.03 points per possession.
Offensively, Golden State is scoring more than 1.1 points per possessions, assisting on nearly 70 percent of field goals to lead the NBA.
Golden State bombs away from long distance, making more than 14 3-pointers per game, and the Warriors are a well-oiled machine on offense.
The Bulls are allowing only 108.5 points per 100 possessions this season, significantly better than league average, and Chicago is giving up only 11.4 3-pointers per game.
The Warriors have the second-worst turnover rate (16.0 percent) in the NBA this season, with Golden State also landing in the bottom 10 in free-throw creation, producing only 20.2 attempts per game at the charity stripe.