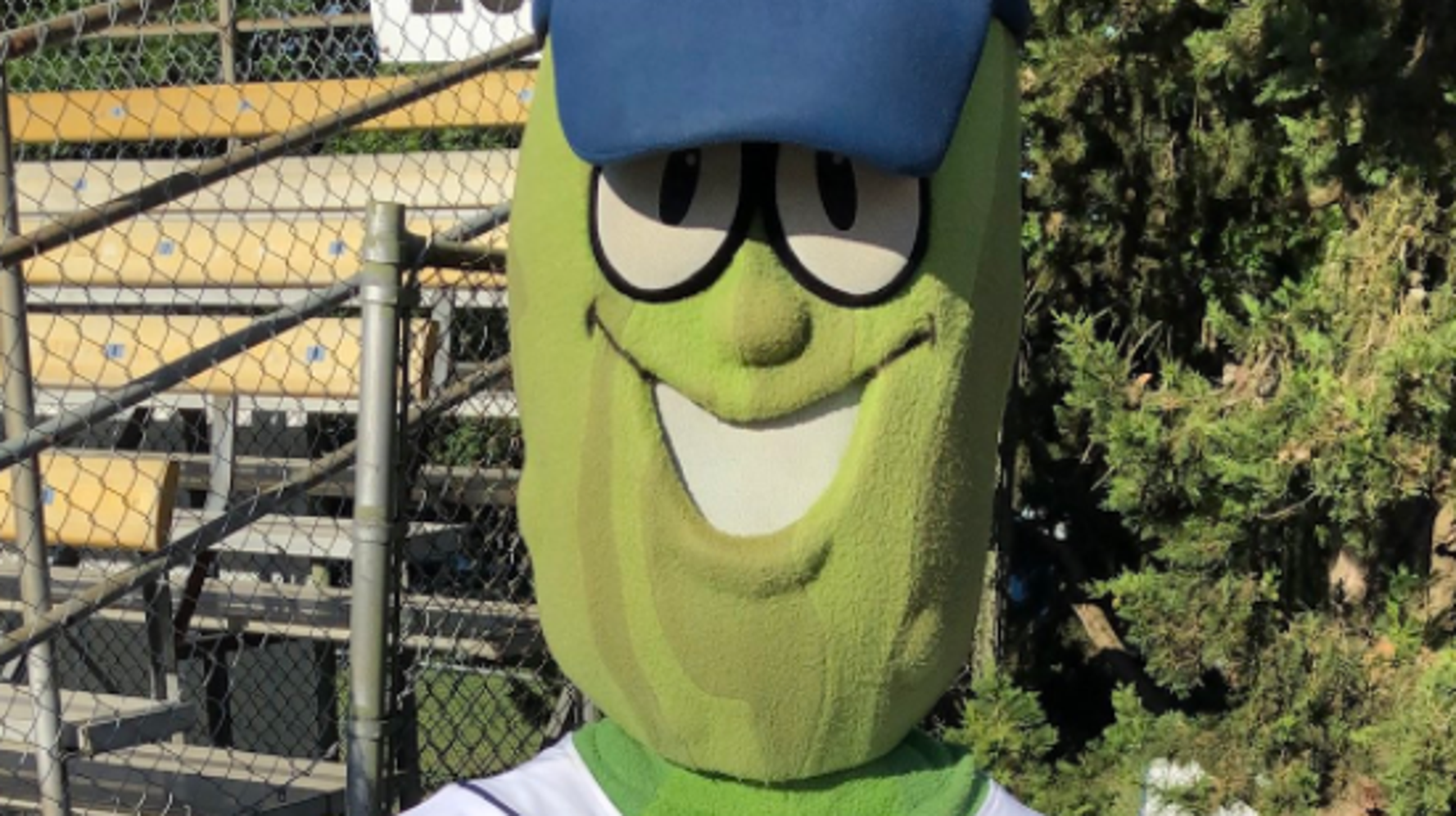 The team claims Dillon the Pickle wasn't showing his junk — just giving the thumbs up.
The Portland Pickles baseball team is in a real pickle after the team mascot posted a photo on social media that may have left a sour taste in fans' mouths.
A few minutes after that post, it appeared that the Pickles' had soured on the mascot takeover.
"It's come to our attention that this photo can be misinterpreted as a disturbing image," the next post read.
A short time later, the team tried to turn the incident into a cautionary tale and warned followers to "ALWAYS double check before posting."
However, many Twitter users suspected the posting of the pervy pickle pic was no accident since the team tagged Oscar Meyer, Corn Nuts and Manscaped in the tweet, among others.