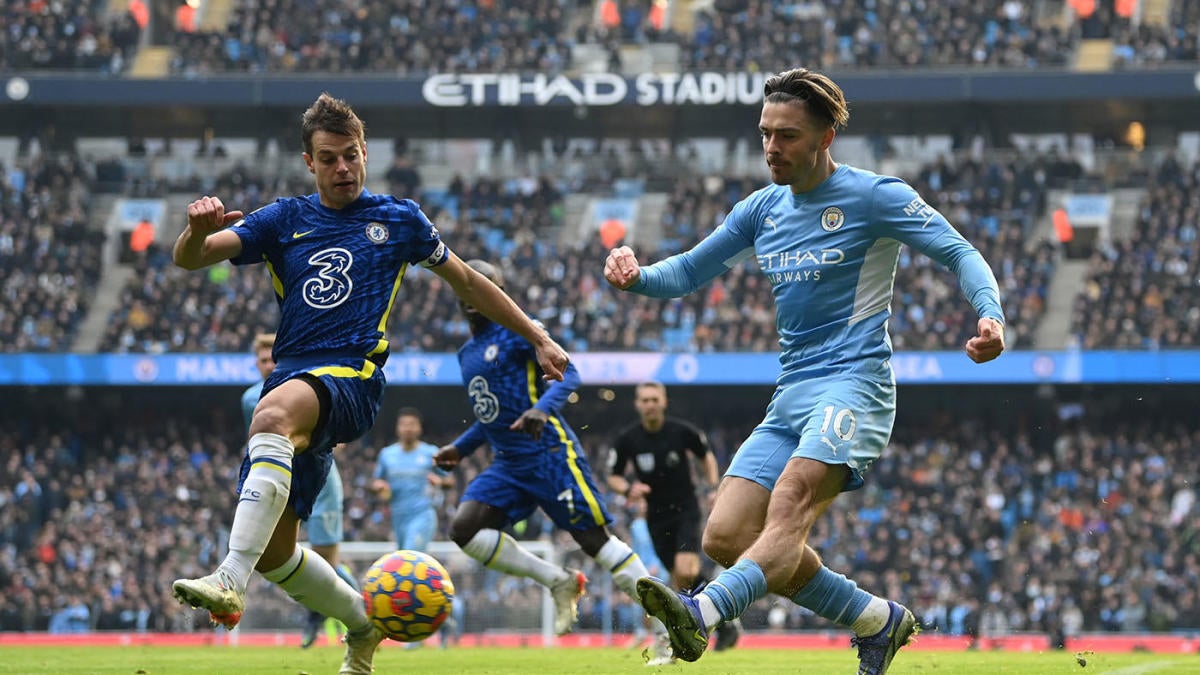 He had the ball at the top of the box, didn't look like he was going to shoot, and he needed just a quarter of a second to put that together.
A clever, well-placed free kick from de Bruyne, one headed for the upper corner, is pushed out well by Kepa.
City are dominating the ball, moving it around with very little trouble, and they seem like the team most likely to score first.
It's been a poor game from the Blues so far, rarely looking like a threat going forward.
Kepa denied City's best chance, a close effort from Grealish, while Tuchel's team haven't even recorded a shot.
Just a half where the Blues' attack hasn't done anything positive, failing when they have possession.