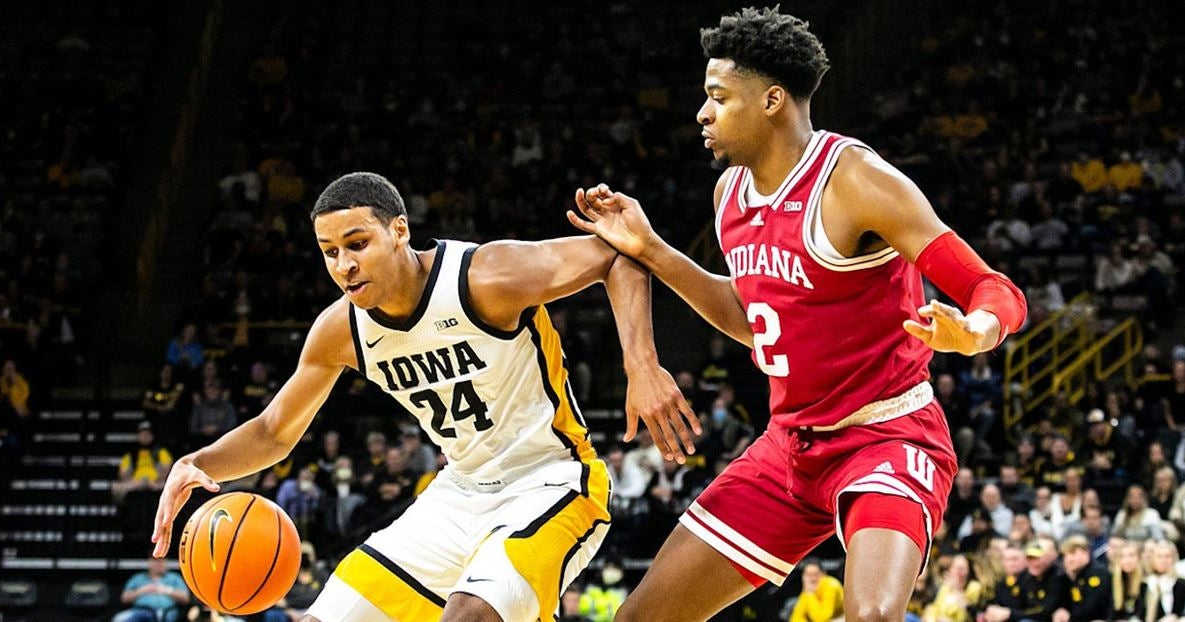 Manage We begin here with the IU basketball program as Mike Woodson's team continued to struggle on the road, falling at Iowa last night.
The Hoosiers will be back on the road next with a Monday night game at Nebraska.
This section looks at the most compelling Big Ten and national stories on college football and basketball and we update you from time to time on former Hoosiers in the professional ranks.
College basketball conference power rankings: Big 12 is best among major conferences; ACC is struggling: CBS Sports Wisconsin men's basketball survives Johnny Davis' off night in impressive win over Ohio State: Wisconsin State Journal
We finish as usual with the news on the other Indiana sports programs.
6 IU women' play just six players in win over Nebraska: Indy Star Indiana beats Nebraska to stay undefeated in Big Ten, but Mackenzie Holmes' injury puts future in question: The Hoosier Network Aleksa Gulbe leads No.