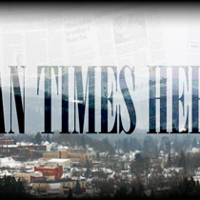 And that opportunity comes tonight (7:30 p.m, ESPN2-TV, WPIG-FM) when Bona — in its first home game since Dec. 8 — meets VCU in a Friday Night Showcase contest inside the Reilly Center.
The Bonnies have done a quality job of handling that pressure in recent years and have long been equipped for games in the 50s and 60s.
"The same way they usually play: very aggressive," said Schmidt, when asked to assess the Rams, who would represent another Top 50-ish win for Bona's resume (currently, they're No.
SCHMIDT'S team is coming in 1-0 (9-3 overall) after topping La Salle in overtime, 80-76, on Tuesday and will be playing in front of what promises to be a classically raucous RC crowd given the caliber of opponent and long layoff.
Schmidt again defended the heavy use of those starters, noting that Bona used the same "Ironman Five" approach last season en route to a "double" league title.
And though the Bonnies might be expected to go slightly deeper against VCU's style, he said the deployment of his bench will continue to be a game-by-game feel.