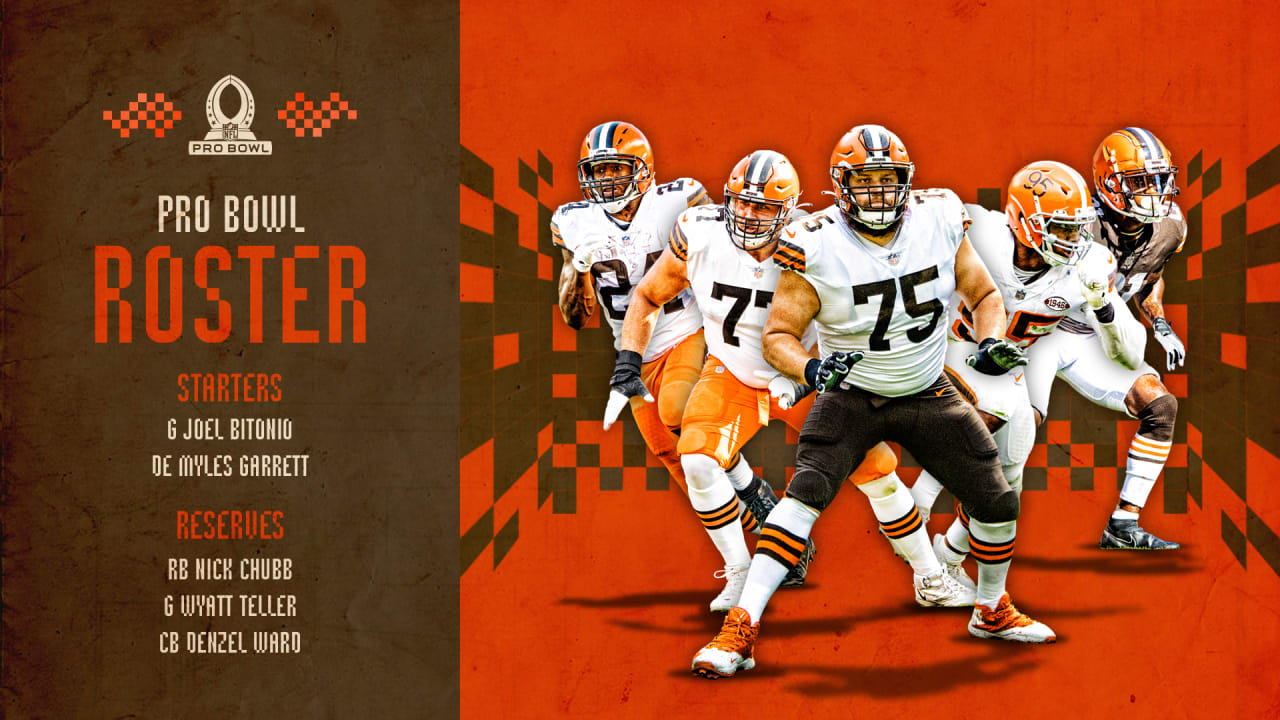 Additionally, DE Jadeveon Clowney, FB Andy Janovich, C JC Tretter and T Jedrick Wills Jr. were selected as alternates.
Bitonio (four) only trails Gene Hickerson (six) and Jimmy Ray Smith (five) for most Pro Bowl selections by a Browns guard.
Garrett, the leading vote-getter in the AFC for defensive ends, has been among the league leaders in sacks all season and enters Week 15 with 15, which is the Browns' single-season record.
His hard-nosed run style has been once again arguably the biggest weapon on offense and has helped him total four games with 100 or more rushing yards this season.
He's posted weekly displays of punishing pancake blocks and has been a tremendous asset in the interior, and he's also been on the field for 100 percent of the offensive snaps this season.
Ward's leadership and consistency in the secondary has been one of the biggest reasons why the Browns have established one of the league's best defenses in the second half of the season.