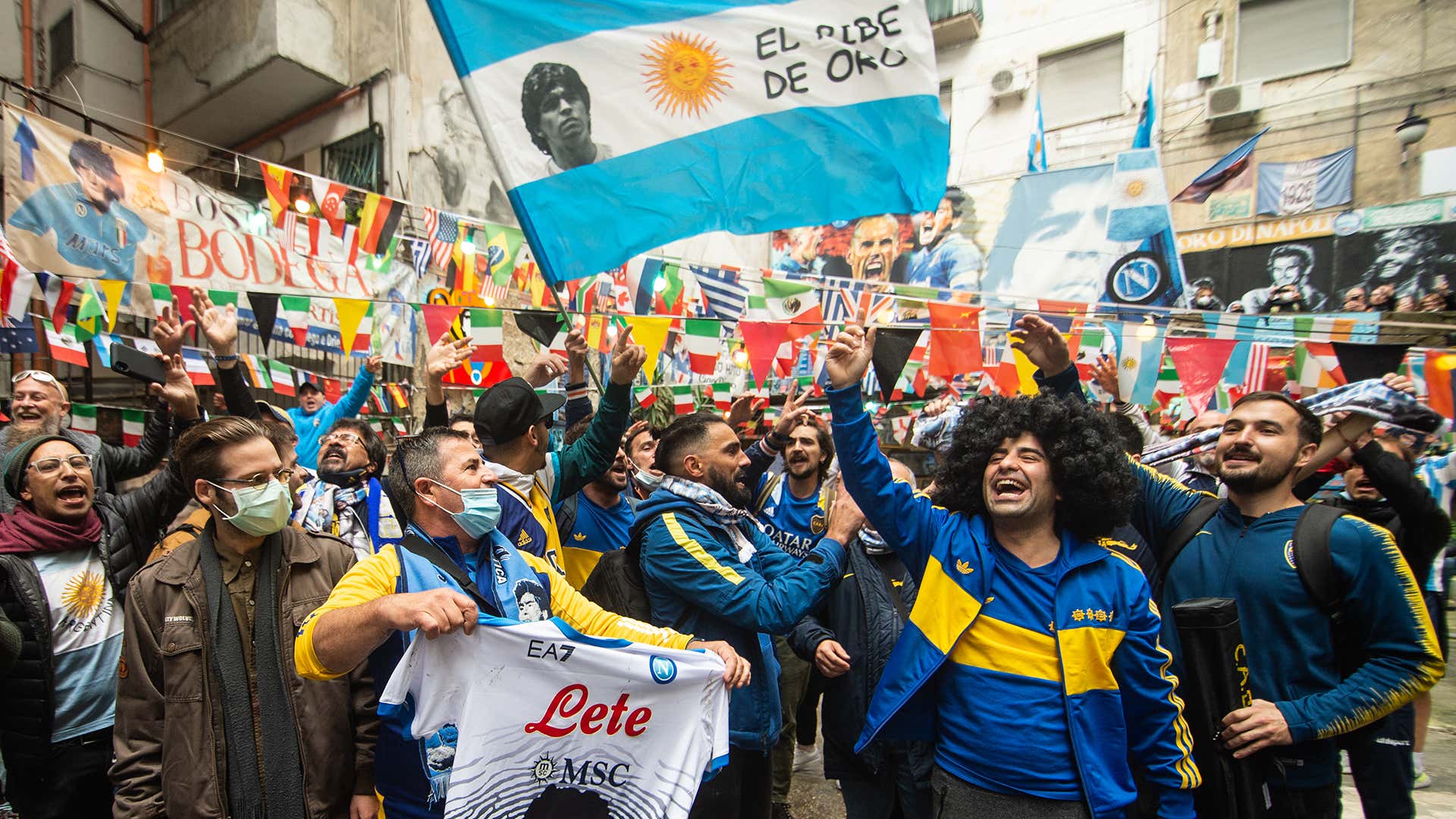 The late star also retained a soft spot in his heart for Newell's Old Boys, whom he represented for a short spell in the 1990s, while fans and players alike at his final employers Gimnasia revelled in his exploits on the bench up to the moment of his passing in November 2020.
According to Mundo Deportivo, Barca will pick up a cool €2 million (£1.7m/$2.25m) for taking part in the Maradona Cup, a fee which will not exactly end their financial worries overnight but will nevertheless be greeted with no little joy in the Camp Nou boardroom.
If all this, added to the bizarre plan to hold a friendly between European and South American teams in Riyadh – Dubai, where he lived for several years as a coach and ambassador for football in the United Arab Emirates, would have been a more appropriate choice – sounds just a little unsavoury, it is very much in keeping with the bitter, ugly fall-out from Maradona's death that has taken place behind the moving public scenes of murals, grief and celebration.
As reported by Infobae , Matias Morla, Diego's lawyer at the time of passing, moved immediately to trademark for himself the name and image of his former client, a gambit that for the past year has been disputed in the courts by the star's children, who contend that the businessman has been illicitly profiting from the rights.
Elsewhere in the courts, no fewer than seven health professionals who treated Maradona in his final days, including lead physician Leopoldo Luque, are being formally investigated on manslaughter charges related to alleged neglect and malpractice towards the ex-player prior to his death.
Tuesday's trumped-up friendly might be a slightly more fitting stage than the Buenos Aires judicial system for an homage to Maradona, but it marks the continuation of a sad trend: the exploitation of the name of one of the greatest players ever to set foot on a football pitch, which started while he was still a young man ready to conquer the world and has only increased with his tragic passing.