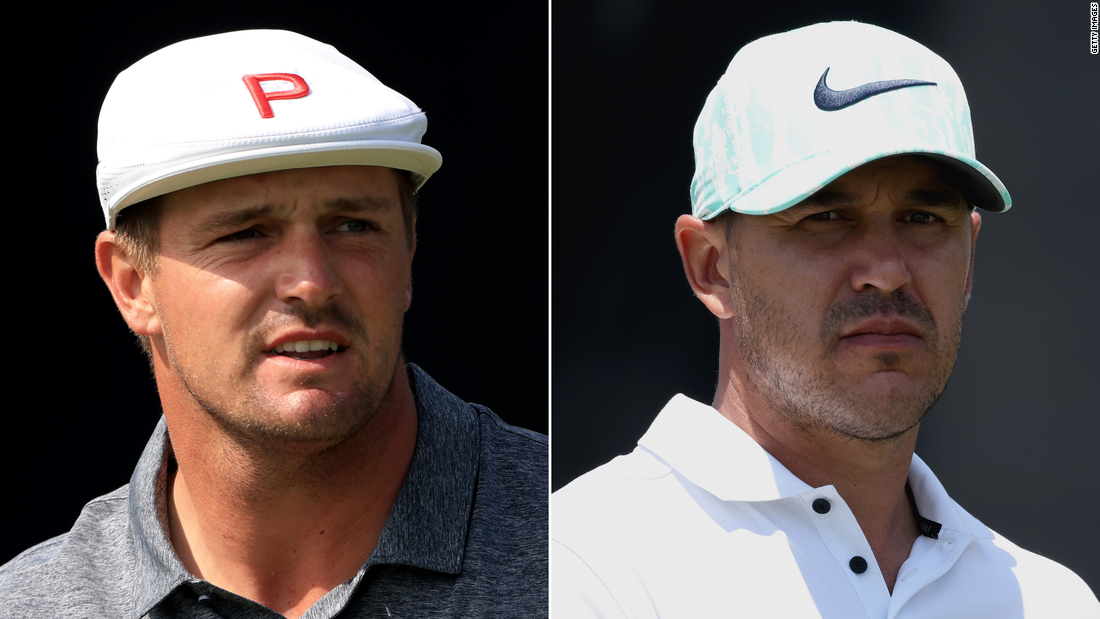 But, DeChambeau -- dressed in his customary white hat -- then took the moment to jump and wave his left arm, all of which was captured on camera.
While the incident at May's PGA Championship that sparked all this drama was an accident, according to reigning U.S. Open winner DeChambeau, this time, he decided to have some "fun with it."
"It's one of those things people are thinking I was doing something, I wasn't doing anything at the PGA Championship," DeChambeau told the media after his round on Thursday.
Of those who were able to handle the elements, Russell Henley and Louis Oosthuizen prospered, finishing Thursday tied at the top of the leaderboard on four-under par.
Ever since Koepka's eye-roll reaction to DeChambeau walking behind him at last month's PGA Championship , the pair have exchanged barbs, although they have both since said they believe their rivalry is good for golf.
And just when we thought the golf at the third major of the season might take center stage at Thursday's opening round at Torrey Pines, DeChambeua upped the ante.