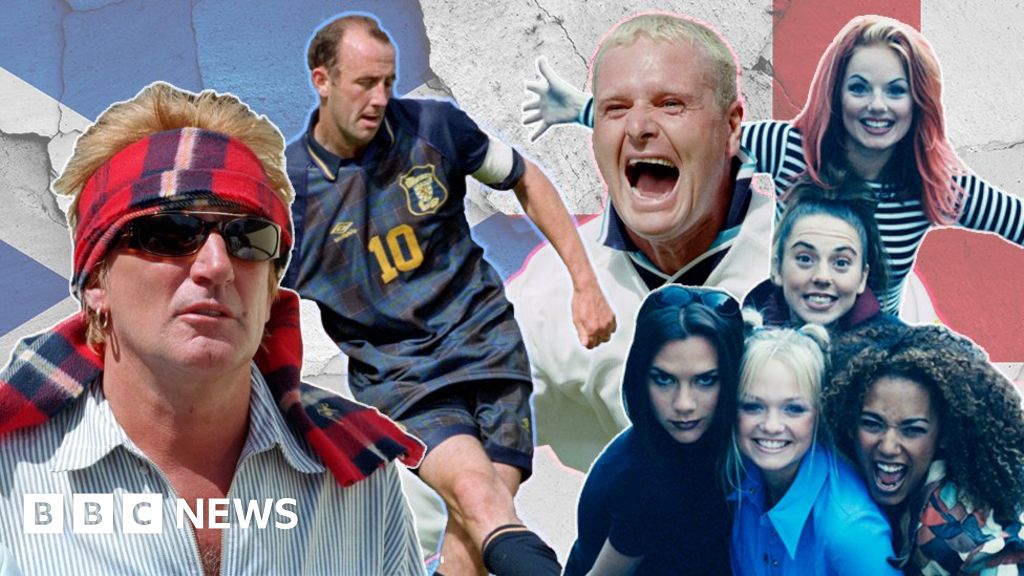 That was the last time England and Scotland men's teams were drawn against each other at a major tournament - pretty much 25 years ago to the day.
And it was at the Scotland v England Euro 1996 game when the English part of the crowd sang "football's coming home" for the first time.
Rod Stewart sung of wild mountain thyme and cool crystal waters in the traditional song, Purple Heather.
The divorce of the Duke and Duchess of York - Prince Andrew and Sarah Ferguson - had been finalised a couple of months earlier.
image captionPrince Charles, Princess Diana, and the Duke and Duchess of York - in dubious ski wear
Scotland came into the match off the back of an impressive goalless draw with the Netherlands, while England had played out a disappointing 1-1 with Switzerland in their first game.