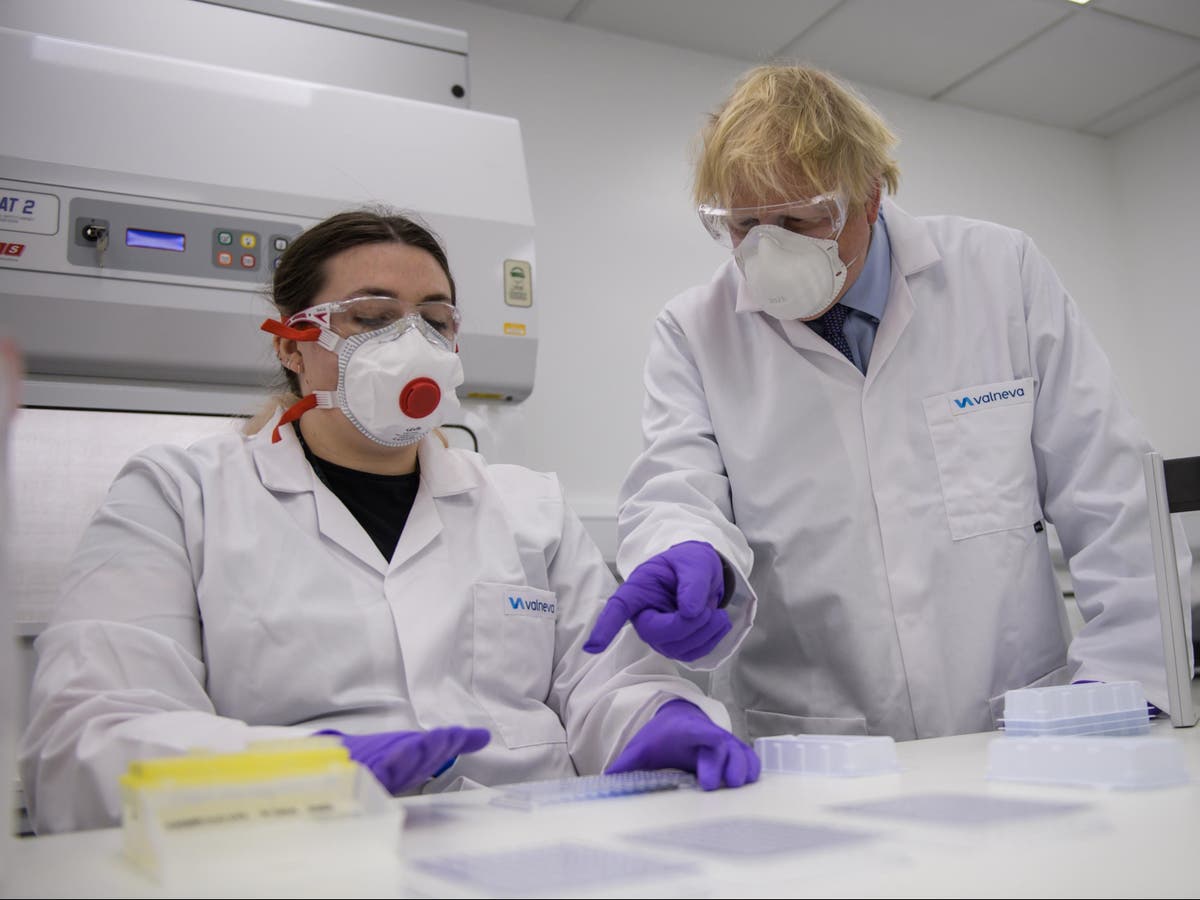 The Valneva Covid-19 vaccine , which is set to be manufactured in the UK, produces a "strong immune response", Health Secretary Matt Hancock has said.
The company said the results showed the vaccine was "highly immunogenic with more than 90% of all study participants developing significant levels of antibodies" to the Covid virus spike protein.
Prime minister Boris Johnson said the findings were "very promising news" and the jab would be a "crucial weapon" against the disease providing it gained approval by regulators.
And Mr Hancock said: "The UK Government has funded these clinical trials and it is fantastic to see Valneva's vaccine produces a strong immune response.
"This vaccine will be made onshore in Livingston in Scotland, giving another boost to British life science, and if approved will play an important role in protecting our communities.
"Inactivated virus vaccines are proven technologies that are often able to induce wide-ranging immune responses, and these promising data indicate that (Valneva) may continue this trend."