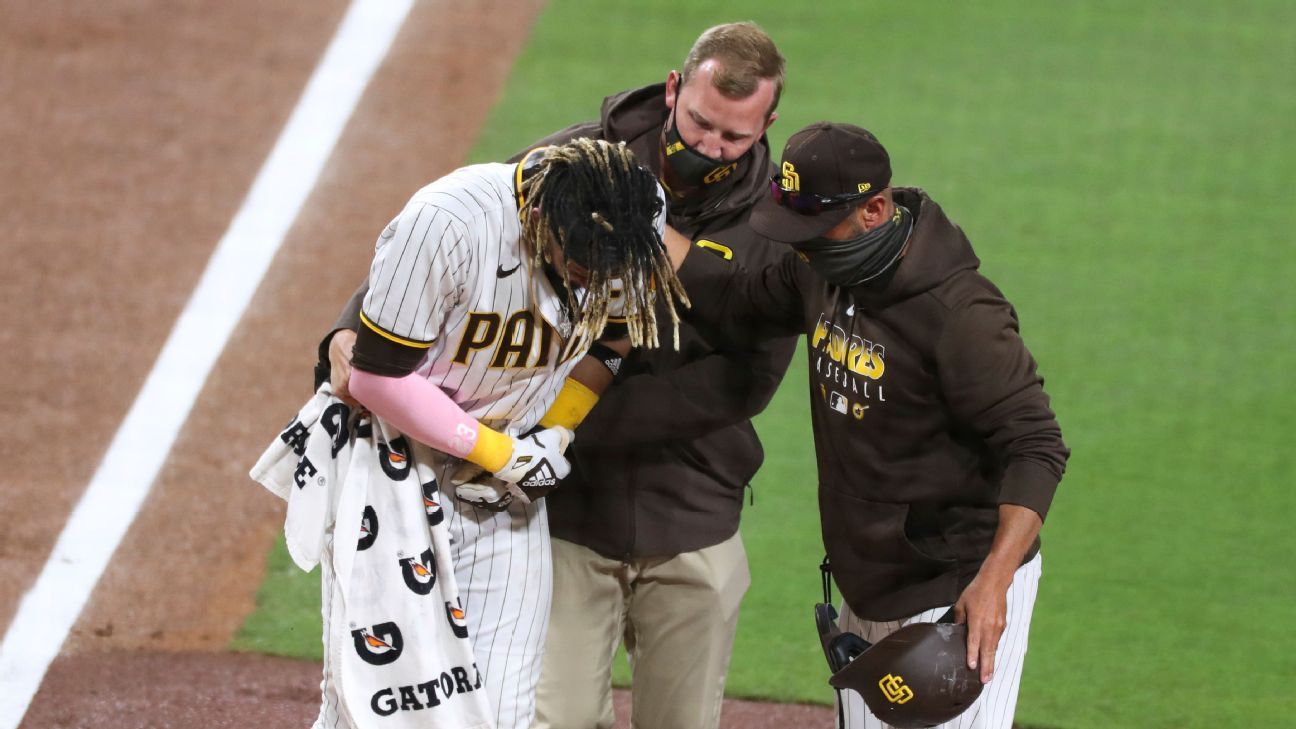 But his' throwing error from shortstop contributed to the Dodgers scoring three runs in the sixth on two singles, a walk and a wild pitch.
With runners on first and third and two outs, Tatis made a nice diving stop of Chris Taylor's RBI infield single and his throw to second went past Cronenworth, who was late covering the bag.
Infielder Tucupita Marcano was optioned to the team's alternate site in order to make room on the active roster for Tatis.
Tatis had spent the past 10 days on the injured list recovering from a subluxation in his left shoulder, which he sustained while taking a violent swing on April 5.
But that might require some adjustments to his game, particularly keeping both hands on the bat more often to avoid the wild swings and misses that could leave his shoulder vulnerable once again.
Before the 2021 season began, he had already secured major marketing deals with Gatorade and Adidas, graced the cover of MLB The Show and signed a 14-year, $340 million extension.