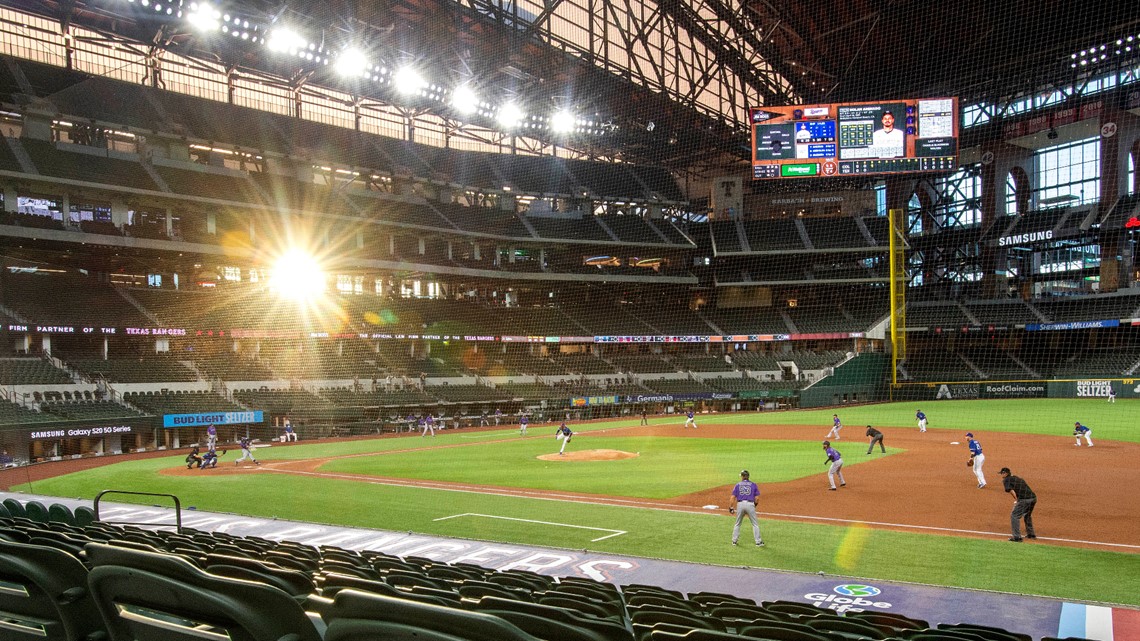 More than 40,000 fans are expected to fill the gleaming new ballpark to capacity, in the first regular season American professional sporting event without an attendance cap of any sort since pandemic restrictions began a little over a year ago.
Hope to see some young kids show their skills, and build optimism for seasons to come – guys like Dane Dunning, Sam Huff, and Josh Jung.
But the reality of the matter is that in order for the Rangers to ascend back to contention, they need more young pieces to round out their roster.
Kiner-Falefa looks comfortable at the plate, and you would imagine his numbers should only improve from last year, now that he's not having to spend half the game in a catcher's squat.
And David Dahl could pair nicely with IKF, to be a table-setter for Joey Gallo, who we know can mash home runs into the stratosphere.
The bullpen has an excuse – they were utterly ravaged with injuries during the spring, including the devastating blow of Tommy John surgery for Jose Leclerc.