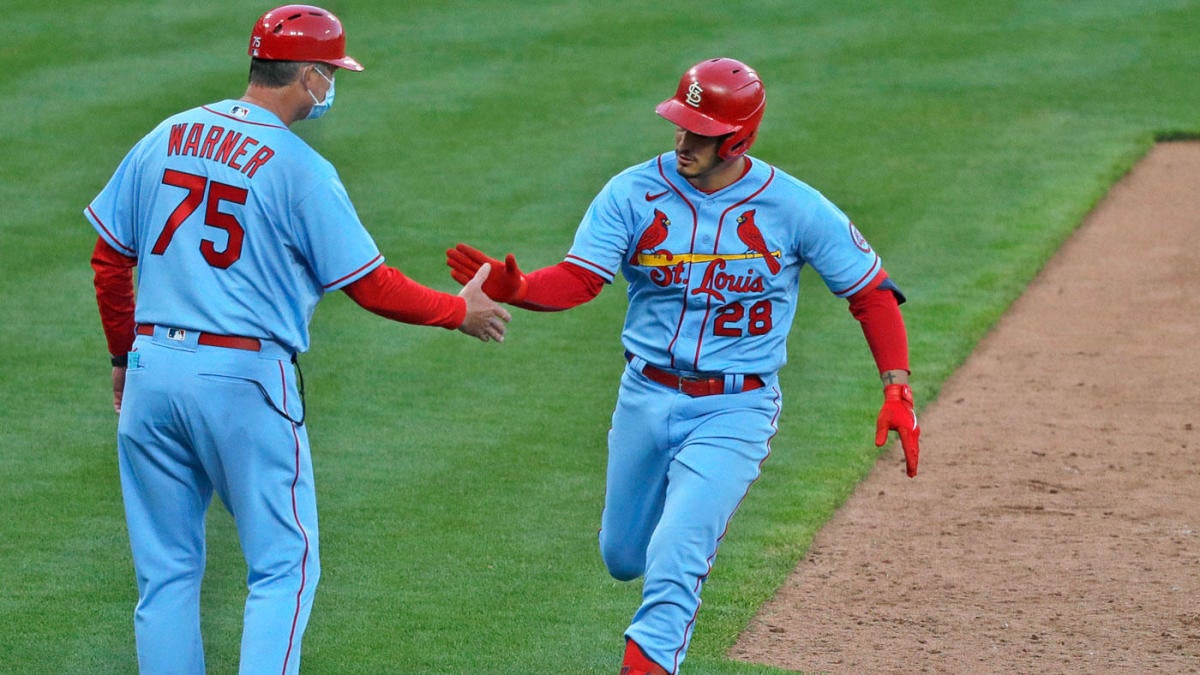 The most immediately notable thing about the St. Louis Cardinals ' 9-6 loss to the Cincinnati Reds on Saturday is that a brawl almost broke out between the two NL Central rivals.
In line somewhere behind the final outcome and those tantalizing hostilities is the fact that Nolan Arenado also hit his first home run as a Cardinal.
While he had two meekly hit singles in the opener, he has now flashed the power that helped him win three NL home run crowns.
The Cardinals acquired Arenado from the Colorado Rockies this past offseason in exchange for a quite underwhelming return package.
Getting out of Coors means a hitter will probably see his home numbers decline, but at the same time his road performance will probably improve because there's no more "hangover effect" from seeing pitches at a mile above sea level.
If there's any concern for Arenado as he moves into his thirties, it's his slight decline in batted-ball prowess over the last couple of seasons (granted, a shoulder injury had much to do with last year's disappointing performance).