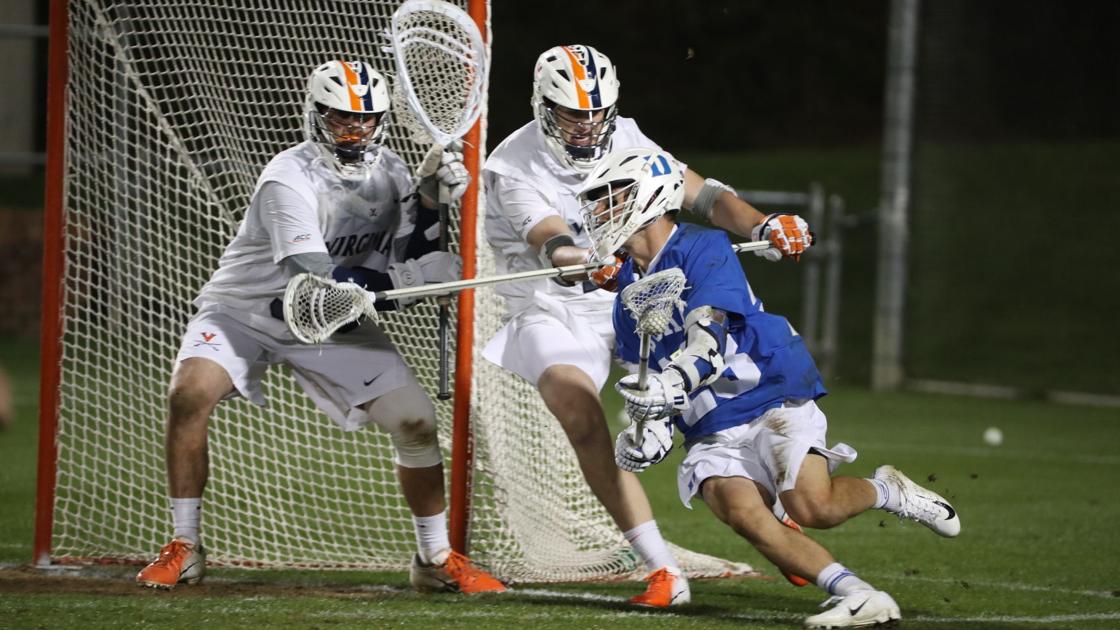 CHARLOTTESVILLE — Ian Laviano took a long pause, sucked a breath through his teeth, then exhaled before letting the words escape his mouth.
Virginia native Joe Robertson, a senior attackman who played his high school lacrosse in Charlottesville at St. Anne's-Belfield, scored the game-winner with 32 seconds left in overtime to give No.
Robertson scored twice and had three assists for the Blue Devils (11-1, 3-1), who got three goals each from Brennan O'Neill and Princeton transfer Michael Sowers.
Instead, his shot missed and he was called for a questionable unsportsmanlike penalty that befuddled Tiffany and let Duke open the second half a man up.
When Richmond and James Madison agreed to Saturday's de facto division championship football game, Spiders coach Russ Huesman intended to dial…
University of Richmond guard Blake Francis told The Times-Dispatch in early November he had no plans to return for the extra season of eligibi…