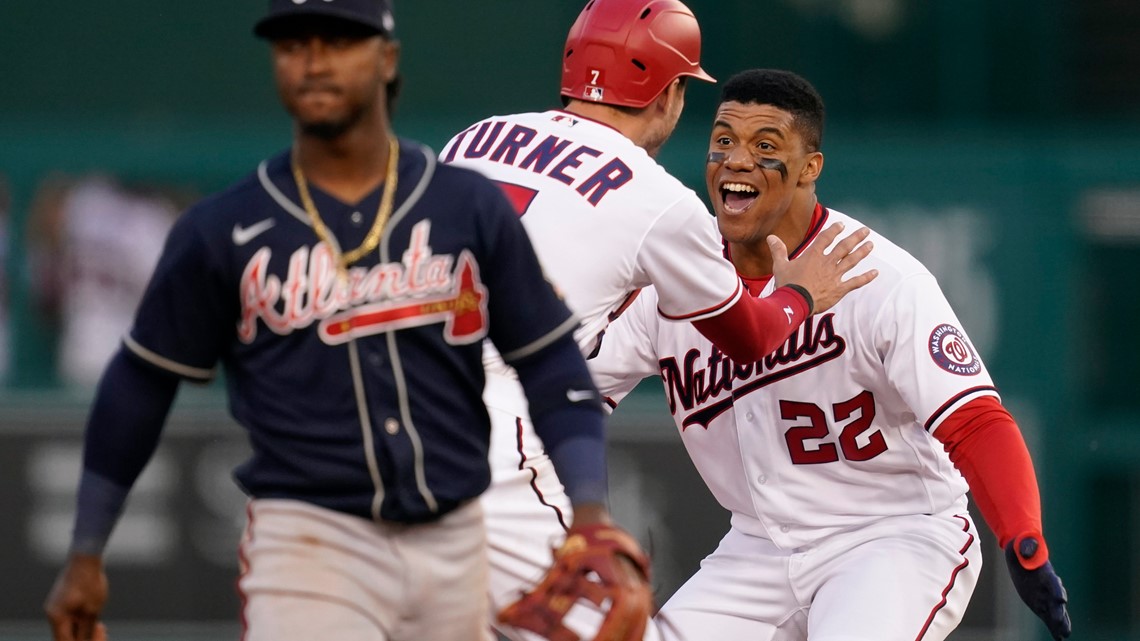 But Soto delivered a line drive to center field, then tossed his red helmet high in the air before being mobbed by teammates who sprinted from the home dugout to meet him near second base, jumping and shouting and dousing him with water.
That was one more run through 10 batters Tuesday than the reigning NL East champion Braves managed to score in three full games combined while getting swept at Philadelphia to begin their season.
Because of a COVID-19 outbreak — four players tested positive; seven were forced into quarantine after potentially being exposed — Washington's first four scheduled games were scrapped, including three at home against the Mets, followed by Monday against the Braves.
So after everyone else in the majors already had competed, and with a roster missing several key parts, Washington manager Dave Martinez grabbed a microphone a little past 4 p.m. on a sunny day and yelled: "Nationals fans!
Washington tied it with the help of a two-run double by Lucroy, of all people, and a two-run homer to left by Turner in the third, both off Drew Smyly, who was making his Braves debut after signing a one-year, $11 million contract.
Minter, and Andrew Stevenson — starting in left field for Kyle Schwarber, part of the IL contingent — made it 5-all with an RBI infield single that went off third baseman Austin Riley's glove.