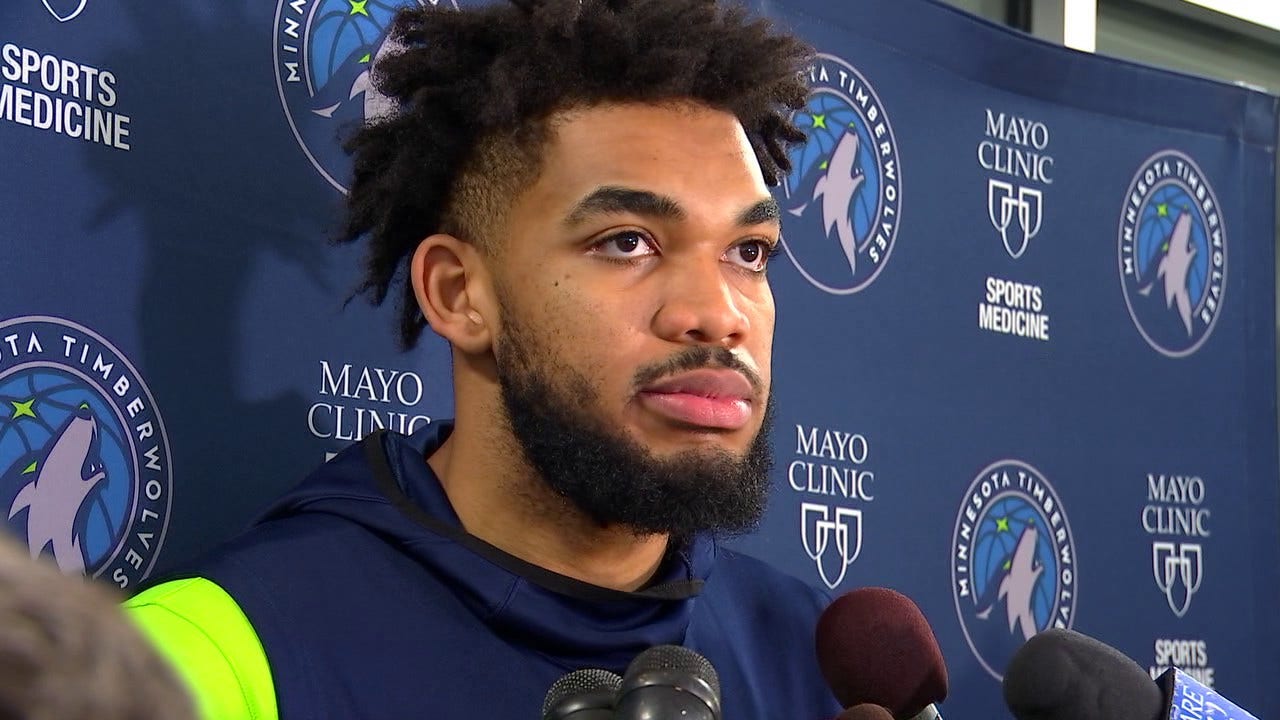 MINNEAPOLIS - It's likely been an emotionally draining week for Karl-Anthony Towns on multiple fronts, but he'll be back on the court Friday night as the Minnesota Timberwolves host the Miami Heat at Target Center.
Sunday, hours after Daunte Wright was fatally shot by police in Brooklyn Center, Towns had 27 points and 12 rebounds as the Wolves beat the Chicago Bulls 121-117.
He himself missed time with the team earlier this season after testing positive for the virus, which has taken the lives of at least six of his relatives.
Timberwolves' players sported "Liberty and Justice FOR ALL' warm-up shirts ahead of Tuesday's game against the Nets.
Josh Okogie suggested the team use its platform the help the family of Daunte Wright, killed Sunday in a police shooting in Brooklyn Center.
Okogie also emerged as a team leader for social justice initiatives with the Timberwolves after the police killing of George Floyd last Memorial Day in south Minneapolis.