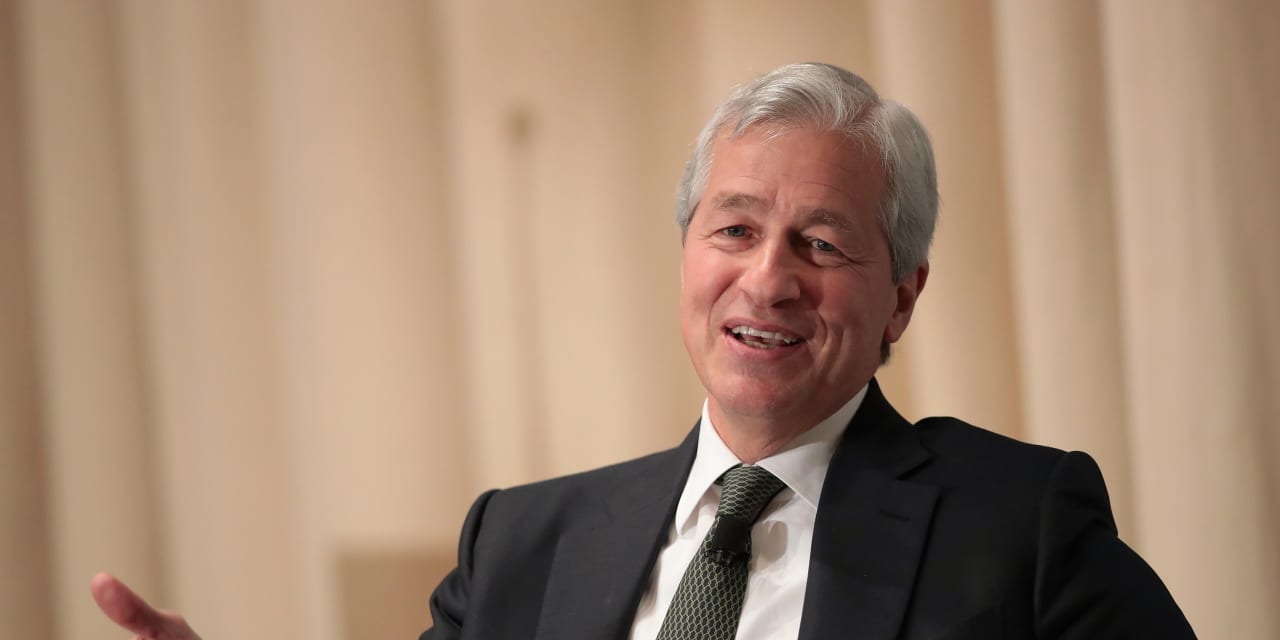 The stock JPM, -0.19% had lost 8.8% in 2020, compared with the 4.2% decline for the SPDR Financial Select Sector exchange-traded fund XLF, -0.29% and the Dow Jones Industrial Average's DJIA, -0.02% 7.2% gain.
Dimon's 2020 compensation was the most since the financial crisis of 2008, when his total comp was $35.76 million.
Granted, in 2009, Dimon's total comp fell to a low of $1.32 million, as his bonus and value of stock and option awards dropped to zero.
That compares with median employee income of $80,431 in 2019, representing a CEO pay ratio of 393 to 1, and median employee income of $78,923 in 2018 for a CEO pay ratio of 381 to 1.
As the CEO pay ratio continued to climb, Dimon had published his annual letter to shareholders earlier in the day, in which he stressed the U.S. needed to acknowledge problems that have led to the widening wealth gap.
JPMorgan Chase's stock, which slipped 0.2% in midday trading Thursday, has rallied 21.7% year to date, while the financial ETF has advanced 17.7% this year and the Dow has tacked on 9.2%.