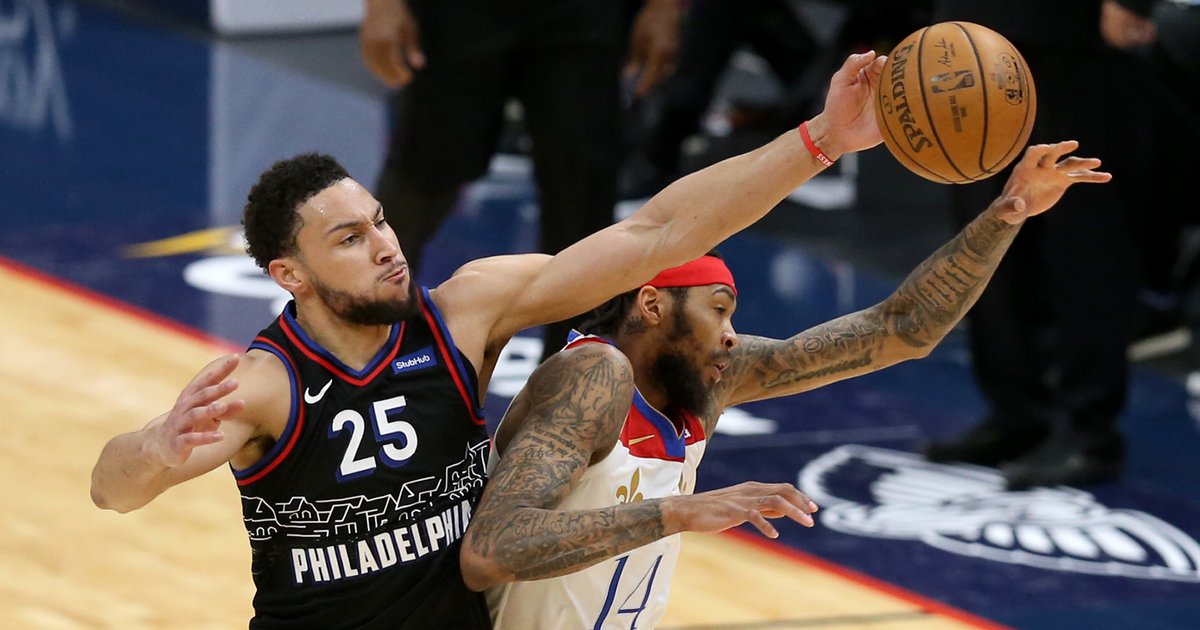 • Tobias Harris did a much better job guarding Brandon Ingram than I would have expected, and it would have deserved featured billing if the Sixers played a better overall game.
Then there was an early seal from Embiid in transition, rewarded by a great entry pass from Ben Simmons, and Stan Van Gundy got nervous enough to pull Adams.
New Orleans employed him as an oversized point guard throughout the night, and the ease with which he drove past Ben Simmons created a lot of problems for the Sixers.
Embiid was forced to contest often and picked up fouls as a result, shooters got clean looks, and there were times when nobody was in a position to do anything about Williamson getting to the rim, though you could argue that's the case against basically any team he plays.
With the game still in reach to open the fourth quarter, Williamson went on a personal rampage to start the final frame, bullying Matisse Thybulle on two straight possessions before scoring another bucket on a lob in transition, forcing Rivers to call a timeout and take stock of things.
Curry was pretty soundly outplayed by Pelicans guard Eric Bledsoe, who New Orleans fans have spent most of the season complaining about, which is not a great sign for what you contributed to the game on Friday night.