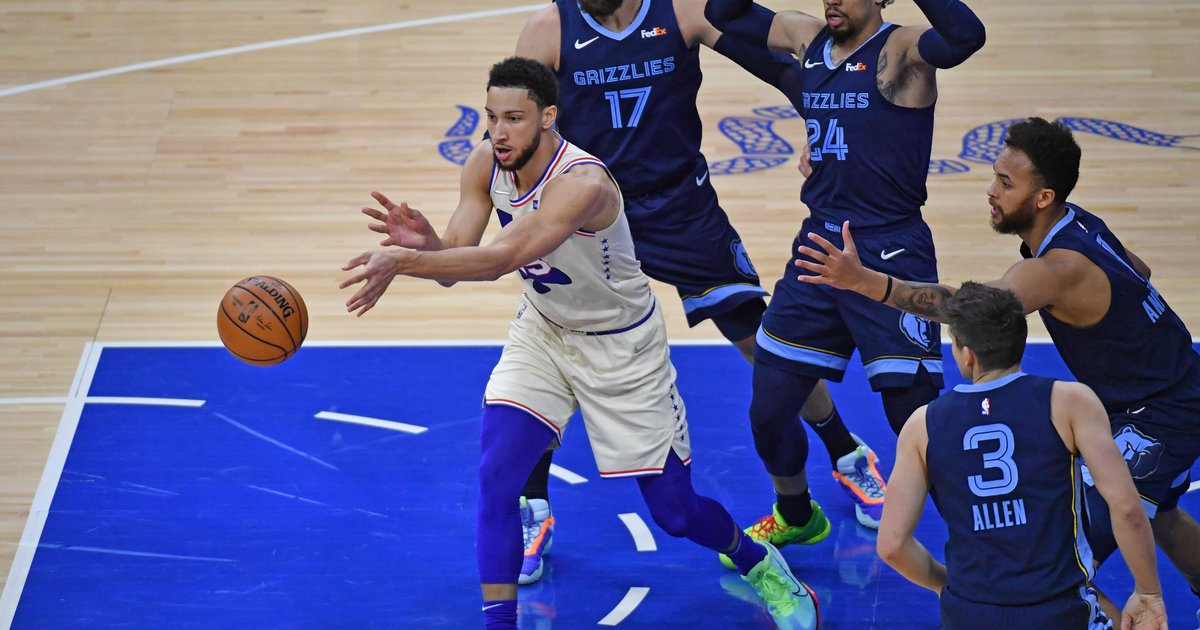 When they executed, those plays weren't half bad, but the Sixers made a number of unforced errors on the passes back to the perimeter, squandering open shot opportunities that should have materialized.
The Sixers were well on their way to a blowout win against Minnesota in the third quarter of Saturday's game, and they have no one to blame but themselves for choking away most of that lead and forcing their regular rotation players to play heavier minutes counts than necessary.)
Keeping Valanciunas off of the offensive glass, on the other hand, was a major problem early, and the Sixers' small-ish lineup had a difficult time doing anything to stop Memphis' starting center at the hoop.
The Grizzlies relied on his second-chance creation and size advantage in a big way early, and it only got worse over time, as the collective spirit of the team seemed to wilt as the game wore on.
An ideal version of Reed brings you somewhat close to the sort of player you want behind Embiid, an athlete who can block shots, run the floor, roll hard, and hit an open jumper or two if the ball comes his way.
Yeah, the Grizzlies were checked out when the starters came back in late, but he did as well (if not better) against Memphis' bigs than any other guy the Sixers played at center on Sunday, so it's not like his lack of size/strength was taken advantage of at any point.