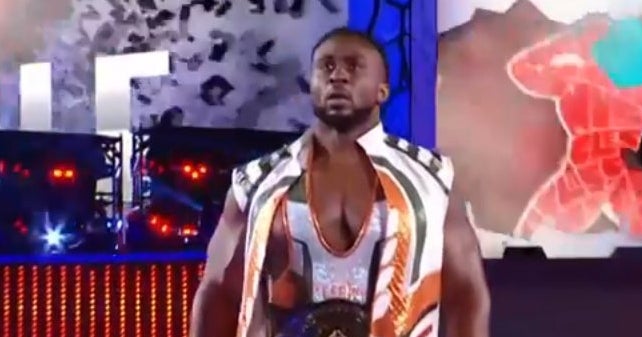 Former Iowa Hawkeyes star Ettore "Big E" Ewen lost his Intercontinental Championship against Apollo Crews at WrestleMania 37 on Sunday night.
Ewen entered WrestleMania with a lot of momentum after winning the Intercontinental Championship earlier this year.
After taking control early in the contest, Ewen lost the championship match due to outside interference.
Crews had a plan up his sleeve as he recruited a fellow WWE superstar to help him walk away victorious.
He began his career in WWE's developmental brand NXT before being called up to the main roster.
He quickly joined a wrestling faction called the "New Day" and developed his character as a fun-loving star.