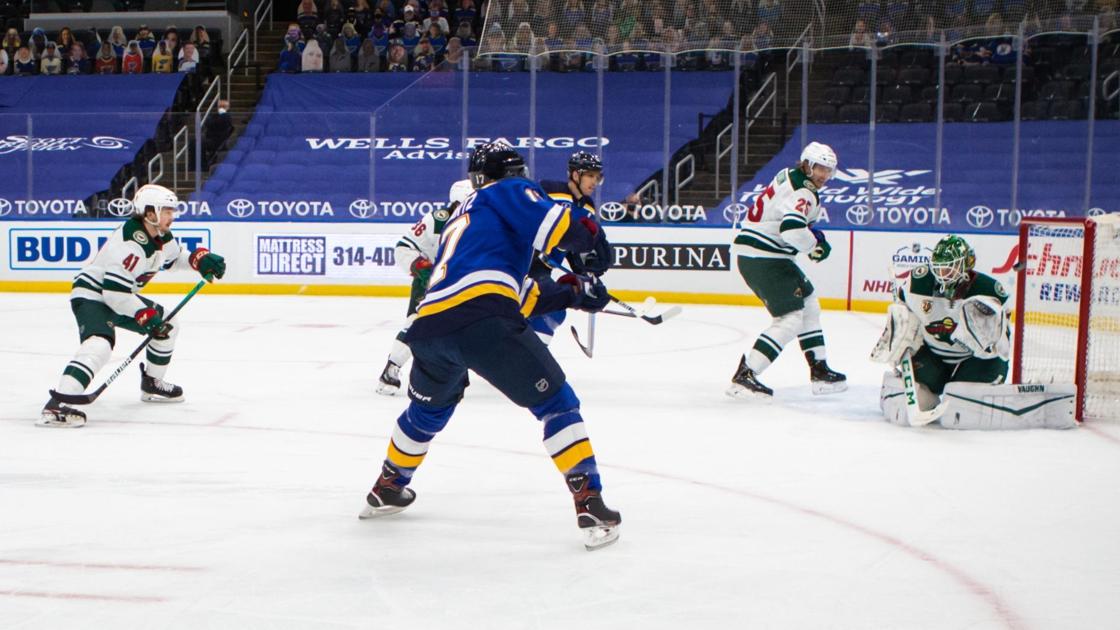 Another drought ended when Jaden Schwartz scored on a roof shot from close range that beat rookie Wild goalie Kaapo Kahkonen glove side, near post, at the 6:59 mark.
O'Reilly was trailing on the first goal, but came steaming down the slot to take a back pass from Blais to make it 5-1 just 69 seconds into Period 2.
And with another Blues-Wild game coming Saturday night, Minnesota coach Dean Evason couldn't pull Kahkonen for veteran Cam Talbot.
After scoring his first NHL goal Wednesday against Vegas, he was credited with his second at the 10:17 mark of the third, with a shot from distance that just got in under the crossbar.
After Carson Soucy got two minutes for boarding Robert Thomas, a hit the Blues didn't like, Ivan Barbashev made it 9-1 with a power-play goal with 2:21 left to play.
Post-Dispatch beat reporters Jim Thomas and Tom Timmermann joined columnist Jeff Gordon to discuss the end of the Blues' losing streak and sig…