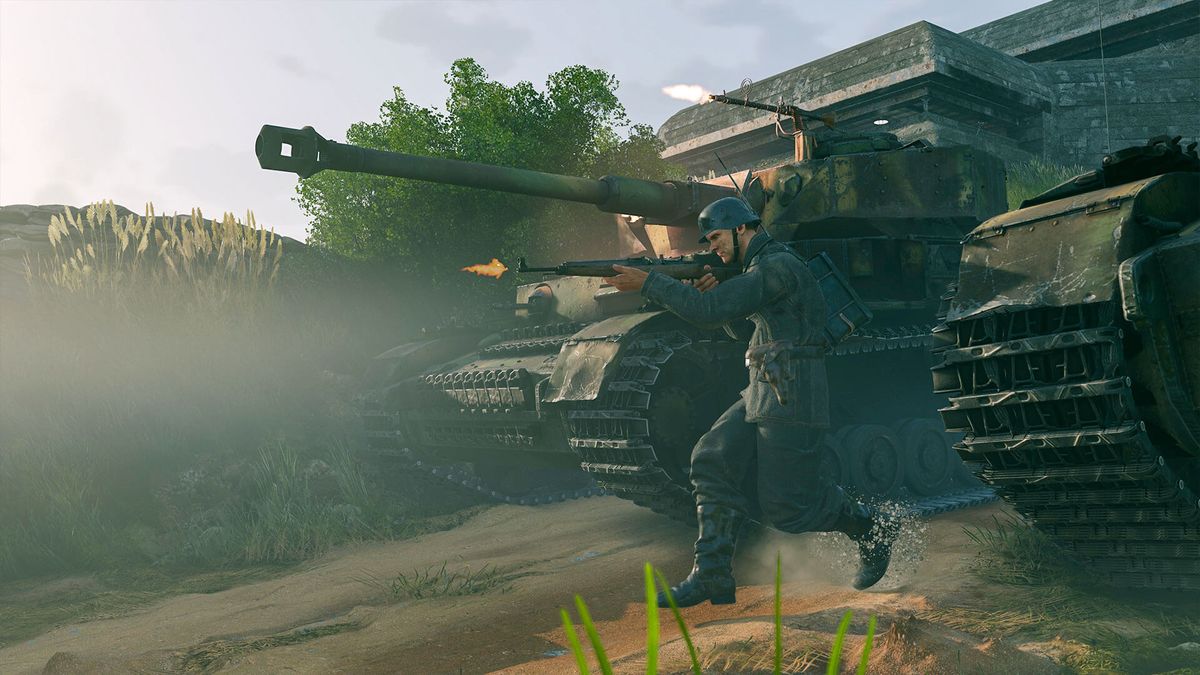 World War 2 shooter Enlisted is now in free open beta on PS5 , Xbox Series X , and PC.
Enlisted has a huge focus on historical accuracy, which means that you'll only be using era-appropriate weaponry and vehicles during your battles.
So, if you want to use the iconic German Tiger tank out, you'll need to take part in a battle that happened after it was put into service.
At the same time, developer Darkflow Software was keen to avoid what it calls the "tedium that comes with more simulation-type games", which means you won't be hoofing it up and down the countryside for hours between engagements.
Instead, Enlisted focuses on fast-paced, short time-to-kill combat encounters which offer a forgiving and enjoyable experience to more casual shooter fans.
Everyone who took part in the closed beta test will also receive a set of rewards including a selection of in-game posters, which can be placed like spray tags on walls during the game.