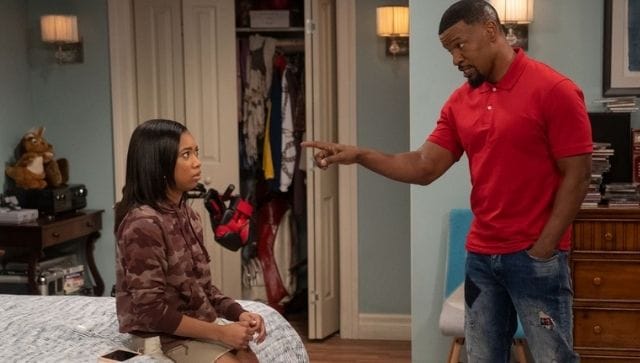 Why would a Bryan Cranston, on the heels of superstardom because of Breaking Bad , and a maiden Oscar nod for Trumbo , choose to star in a trashy Hollywood comedy like Why Him?
Closer home, whenever I've interviewed serious actors like Sanjay Mishra or Pankaj Tripathi about why they continue to play supporting roles like a Total Dhamaal or a Golmaal 4 , their reasons are quite similar.
In a track where Brian is being 'seduced' by a model half his age, Foxx's character looks into the camera and says something to the effect of "In another time I would have acted differently, but I gotta be responsible now.
The 'comedy' in this show seems right out of a time capsule from the 90s, where Foxx exaggerates the struggles of fitting into skinny jeans, and plays other characters like a hippie reverend, a grumpy pot-bellied relative, and a smug bartender.
The show is incompetent through most of its running time, but it becomes borderline 'abominable' when it tries to mine jokes out of a 'white cop' character dealing with a Caucasian thief inside a 7/11 convenience store.
It's also the same episode where, Foxx's character reprimands his white friend for doing a Bill Clinton impression from when he confessed to having no 'sexual relations' with Monica Lewinsky on national television.