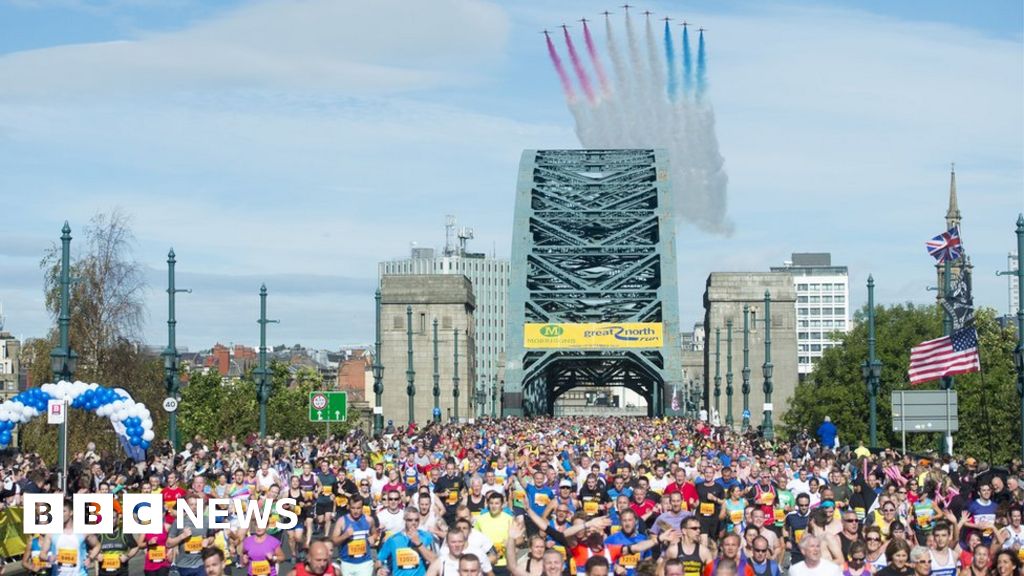 The Great North Run is facing a "struggle" because of issues getting insurance in case it has to be called off due to Covid-19, the founder says.
Sir Brendan Foster said "the key tool" in holding major events was missing and there had been "a huge market failure".
This year's event is due to take place on 12 September, with about 57,000 adults set to run between Newcastle and South Shields.
Sir Brendan said organisers were "cautiously optimistic" it would take place but they would look to hold an alternative if the event was unable to go ahead as planned.
"The programme will start this weekend with pilot events carried out across a range of settings, venue and activity types," it said.
"With the Covid-19 public health emergency continuing to present a significant risk of cancellation or disruption, commercial insurers remain unable to offer this type of cover, or only at a cost that is unaffordable for many," a spokesperson said.