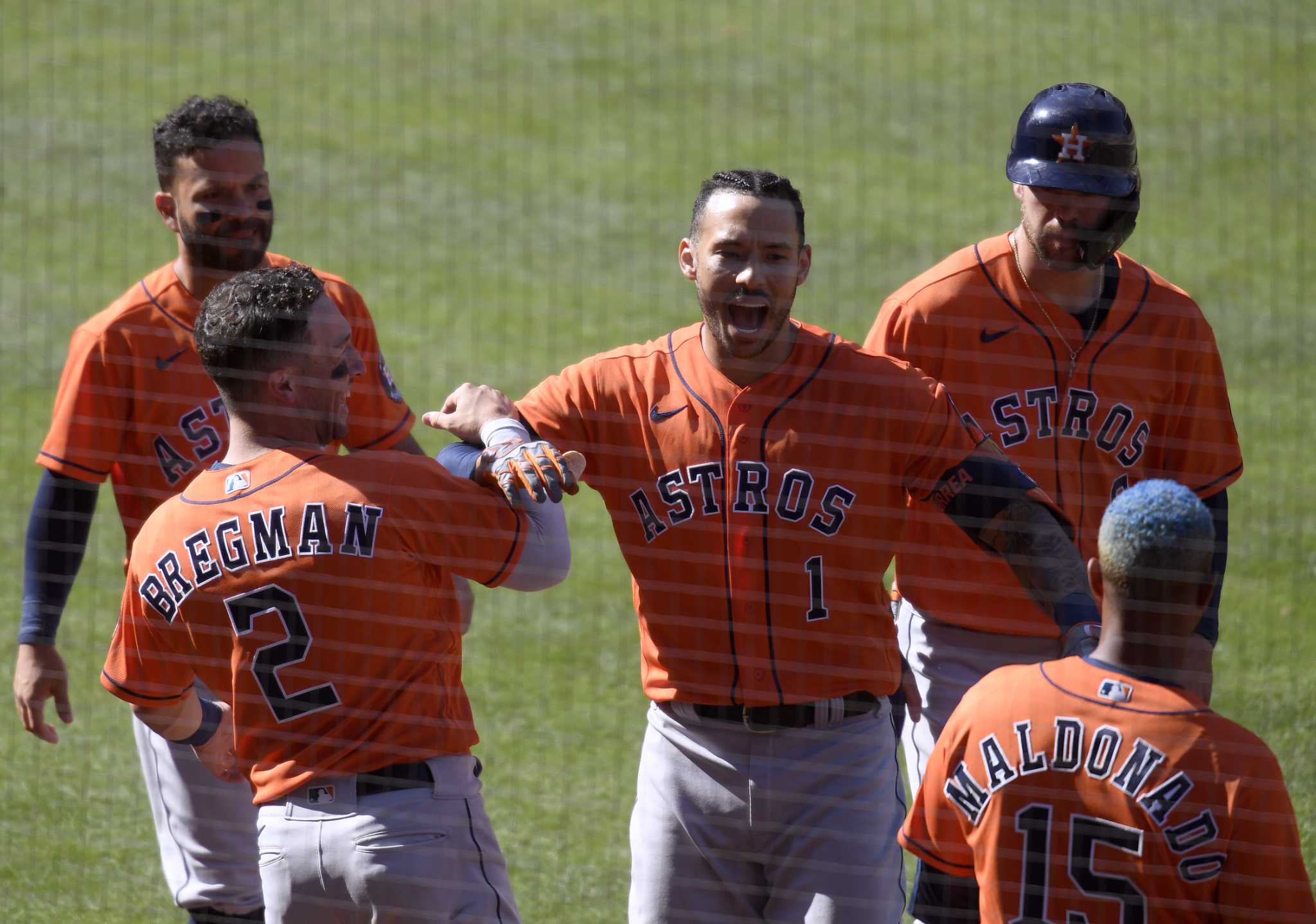 1of22Carlos Correa connects for the go-ahead home run during the ninth inning of Tuesday's win over the Angels in Anaheim, Calif.
Mark J. Terrill/Associated Press Show MoreShow Less ANAHEIM, Calif. — Carlos Correa makes clutch moments his own, the hallmark of a Houston career that could be nearing its end.
Nothing materialized and Correa is betting on himself — that he'll stay healthy for a long haul and perform with the pedigree so many know he has, but can never consistently harness.
Correa crushed a go-ahead, two-run home run off a mislocated Iglesias fastball, lifting the Astros to a 4-2 win against the Angels.
Greinke engaged in an excellent duel with Dylan Bundy, the Angels ace making an unscheduled start.
Anaheim needed starter Griffin Canning to warm up in relief during Sunday night's marathon game against the Chicago White Sox, rendering him unavailable to make Tuesday's scheduled start.