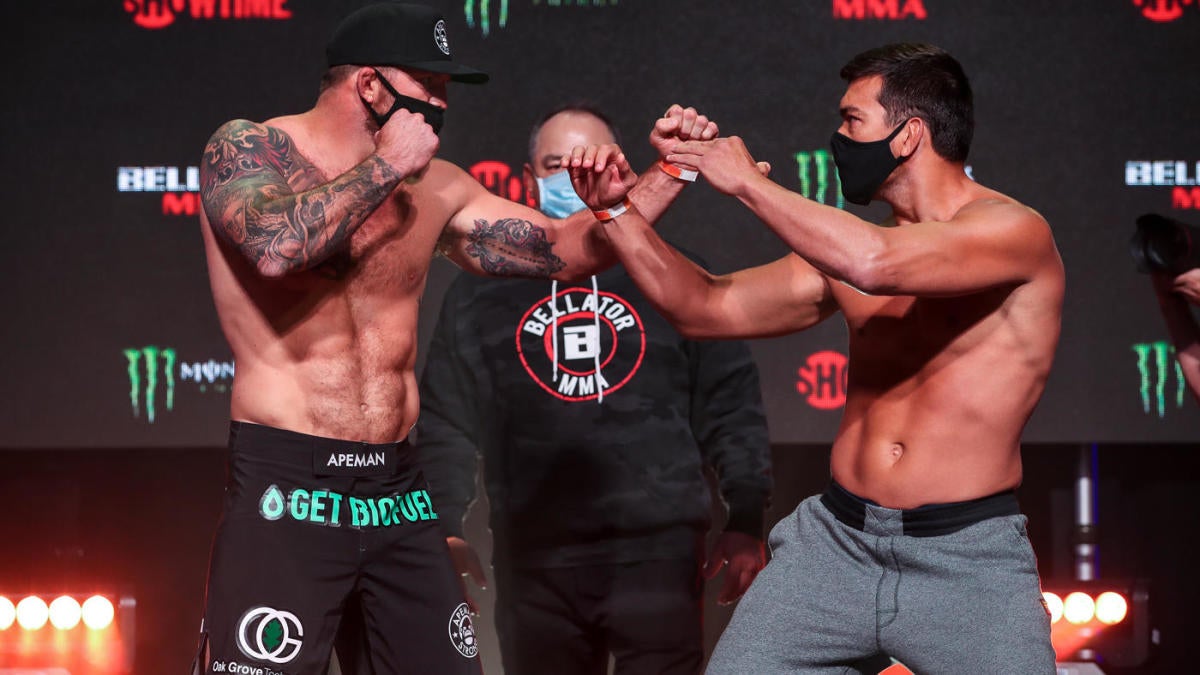 The fighters traded position along the cage while in the clinch until Kennedy landed a knee to the cup of Borics, bringing a brief recovery break.
Borics again used some combination striking, using body work to open up the head and then driving home a leg kick.
Women's featherweights take the cage next with Olivia Parker against veteran "Alpha" Cat Zingano.
A win for Zingano could get her a title shot next against the winner of champion Cris Cyborg and Leslie Smith next month.
Moret drove a low leg kick in and continued to try to use his reach advantage before Yamauchi threw a flying knee and pulled guard.
Yamauchi has won six of his last seven inside the Bellator cage with the lone loss coming against former champion and current UFC title challenger Michael Chandler.