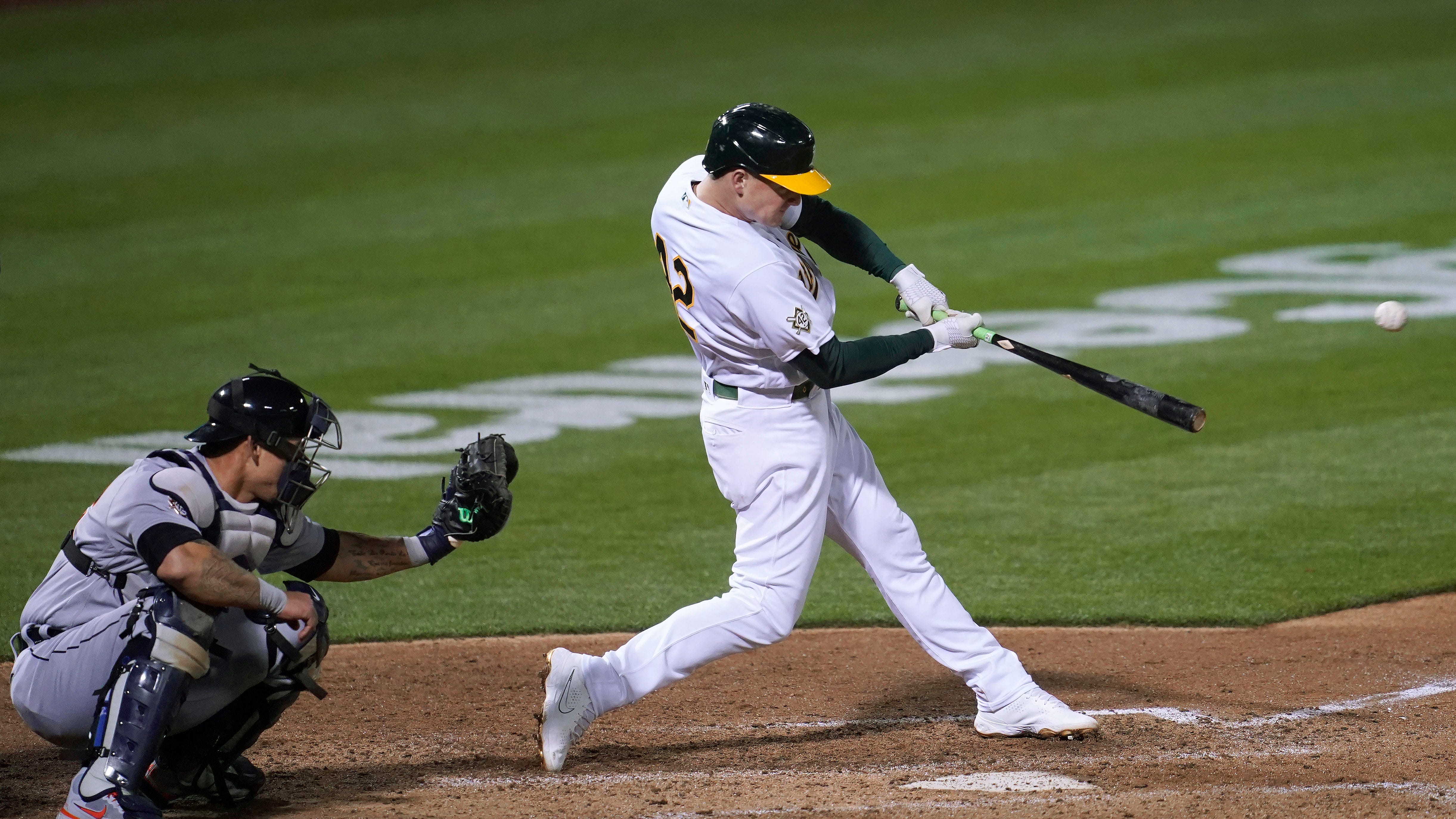 Stephen Piscotty and Matt Olson homered to back Sean Manaea's first victory of the season, and the A's won their fifth straight game by beating the Detroit Tigers 8-4 on Thursday night.
The left-hander allowed two runs on five hits and has a nine-game winning streak against AL Central teams dating to a victory against Cleveland in August 2016 during his rookie season.
Matt Chapman had a two-run double and the defending AL West champs are suddenly surging following a forgettable 0-6 start against the Astros and Dodgers, having won six of seven.
Oakland — which drew a crowd of 3,004 — began a stretch of seven straight games against the AL Central and improved to 66-20 versus that division since June 23, 2017.
Tigers: RF Nomar Mazara went on the 10-day injured list after exiting during an at-bat in the fourth inning of Wednesday's win at Houston with a side injury.
Athletics: OF Chad Pinder, sidelined by a sprained left knee and another player donating his Thursday salary, will soon begin doing some extensive baseball activity — swinging a bat in the next couple of days and starting a running progression.