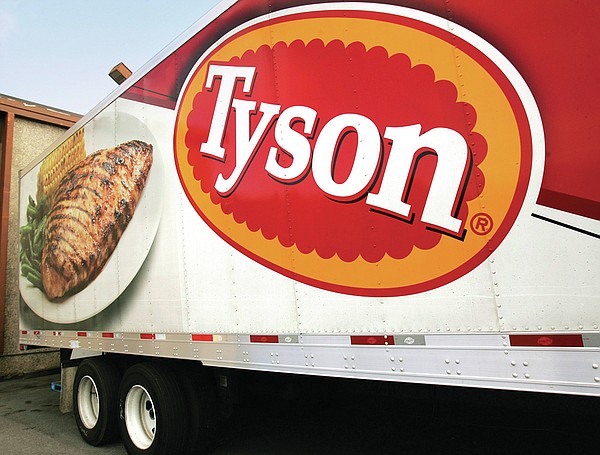 Tyson Foods will begin vaccinating thousands of its Arkansas employees for covid-19 starting today at its facility in Fayetteville, the company said Monday.
Several have been educating workers about the vaccines, offering materials in multiple languages written to inform and dispel rumors.
Food production workers in Arkansas who trim and package poultry and other meats were made eligible for covid-19 vaccines last week.
George's Inc, one of the oldest chicken companies based in Springdale, declined to comment Monday about vaccine plans for its workers.
Absentee numbers grew alongside infection rates, disrupting supply chains and stoking fear inside and outside of the processing plants.
As companies warned of a nationwide meat shortage, former President Donald Trump signed an executive order to keep the plants operating, despite worker infections and deaths caused by the virus.