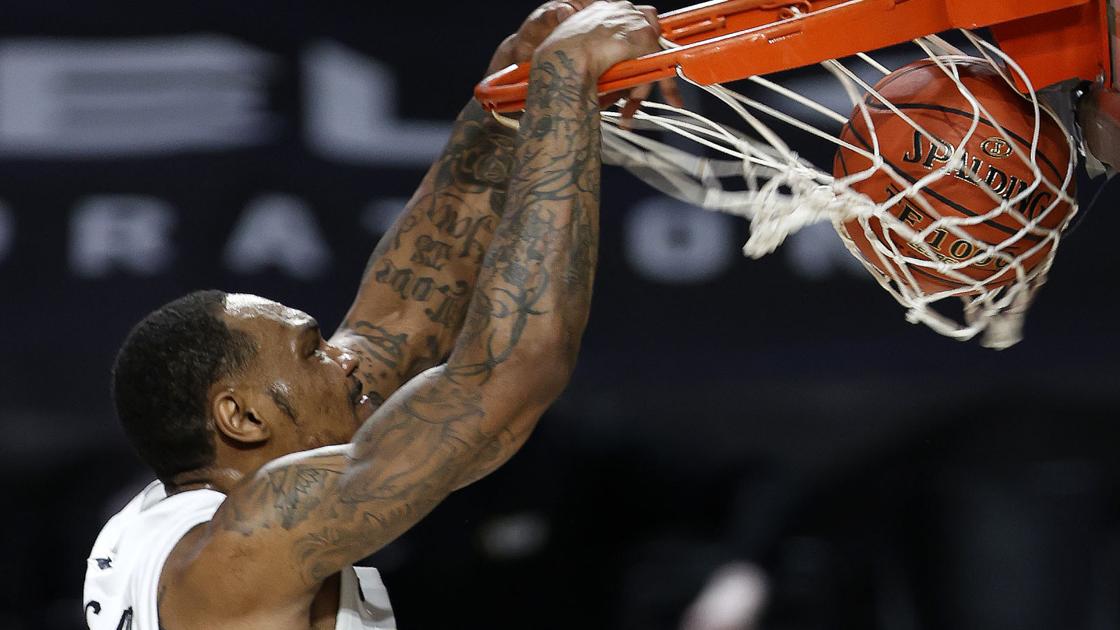 VCU'S Corey Douglas Jr. dunks the ball as the Rams play Davidson at the Siegel Center in Richmond, Va., during the semi-finals of the Atlantic 10 Tournament Saturday, March 6, 2021.
The Rams late Saturday night not only advanced to the Atlantic 10 championship game but also erased virtually all doubts regarding their NCAA tournament credentials.
With a grinding 64-52 victory over Davidson at the Siegel Center, VCU gave the A-10 its second tournament final in the last 15 years to match the top two seeds.
The numbers were jarring regardless, more so because Davidson scored 99 points, shot 59% and made 17 of 31 beyond the arc in a Friday quarterfinal rout of George Mason.
Ward, Corey Douglas, Levi Stockard and Brendan Medley-Bacon continued that aggression throughout, in stark contrast to a week earlier at Davidson, where the Wildcats scored 34 points in the paint and shot 66.7% inside the arc in a victory over the Rams.
Williams and Baldwin were the primary defenders on Kellan Grady, the all-conference guard who scored a season-high 32 points on Friday but managed only 13 Saturday on 5-of-15 shooting.