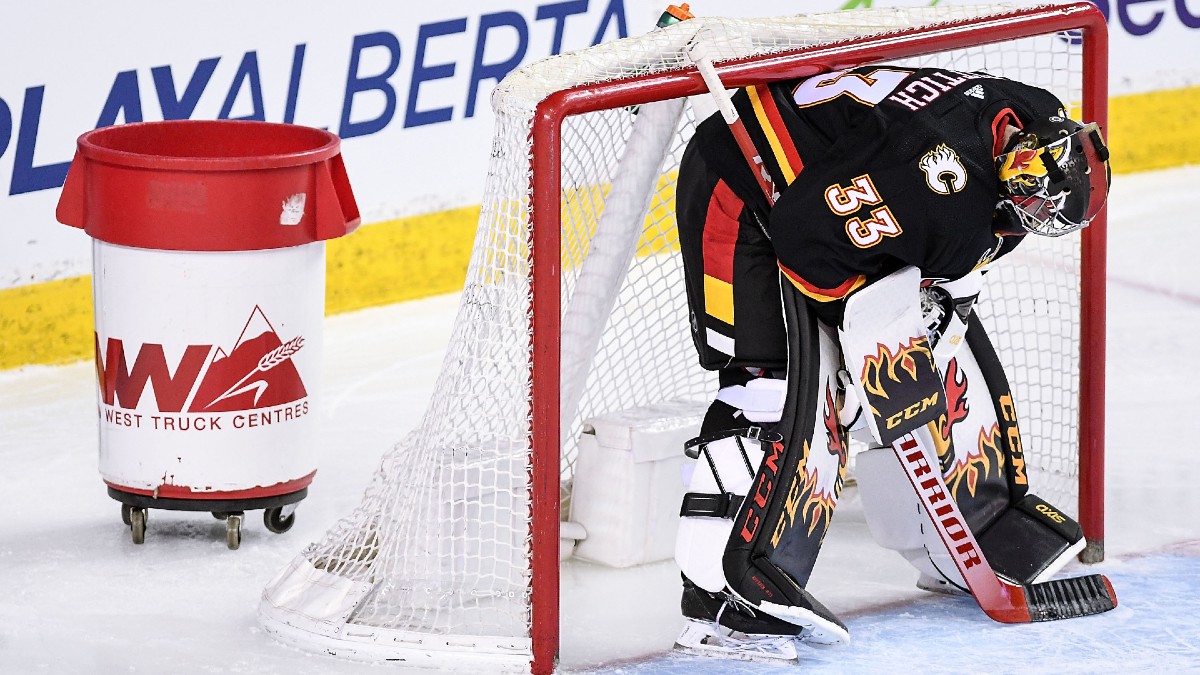 There's going to be value on the Senators because even though they're projected as +165 underdogs, my "Let's Do That Hockey" model, as heard on THE WINDOW: Sports Betting Podcast , makes this game a true moneyline of +131.
Calgary's win on Thursday wasn't enough to save Geoff Ward's job as the now former head coach was summarily dismissed the next day.
It's hard to say whether the Flames responded to the coach's firing or whether a big game against their biggest rival is what inspired them in a passionate battle with the Oilers.
You didn't have to go far to find examples of the intensity needed to compete as there were a pair of big time fights in the first period.
The Flames had a heated game with the Oilers last night, and the quick-turnaround is a lot to ask after they went out of their way to put a top-level effort on tape for the new coach watching at home.
The Flames gave up two goals in the first 10 minutes in Ottawa after an overtime loss in Toronto, and Rittich was pulled after getting 20 shots fired his way in the first half of the game.