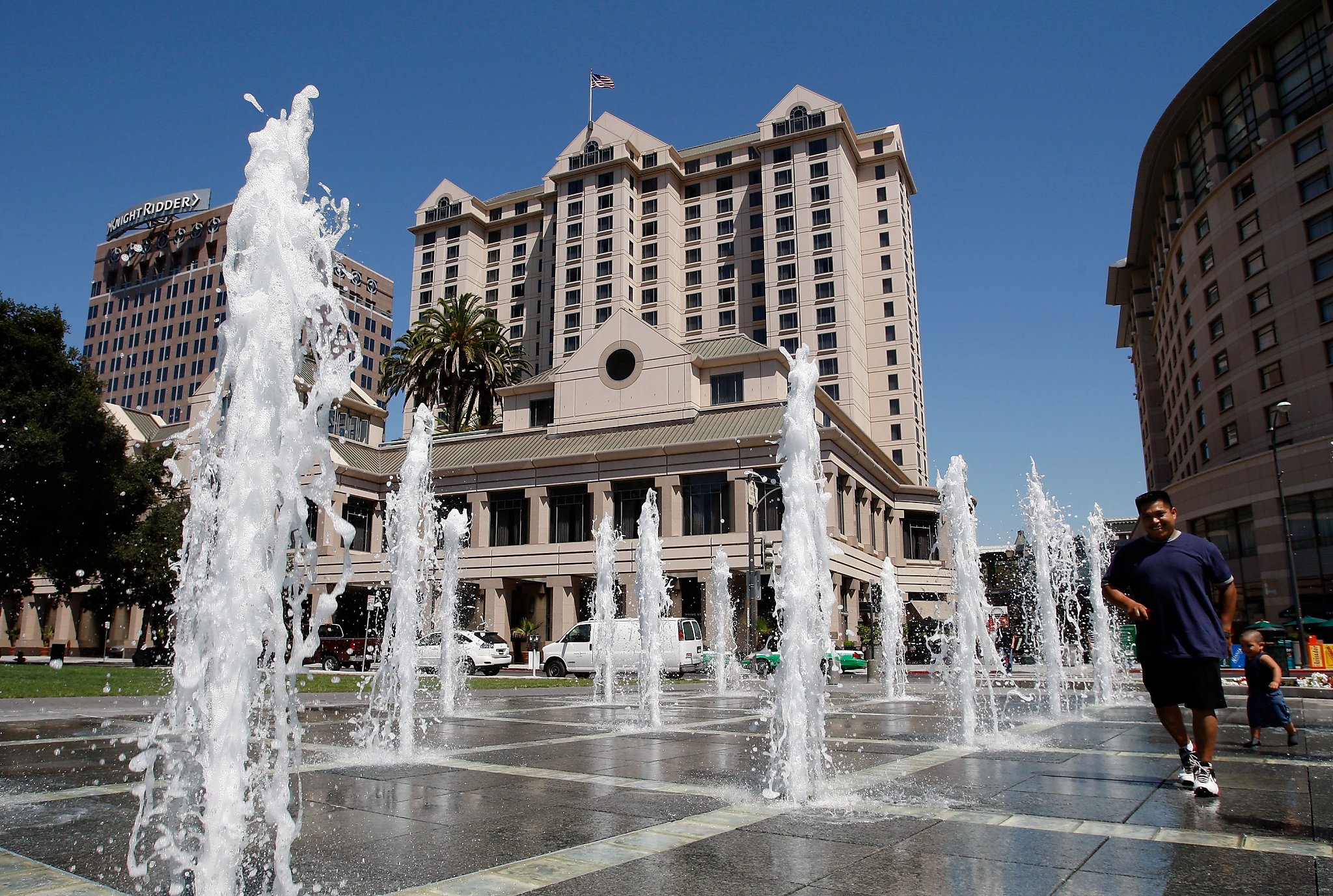 The temporary closure of the two-tower landmark hotel — which owner FMT SJ LLC said lost at least $18 million in 2020 and is projected to lose at least an additional $20 million this year — underscores the economic damage of the coronavirus pandemic on the hotel and tourism industries.
All hospitality staff were laid off on Friday, including union members and hotel management, said Singer, who didn't have the number of layoffs.
"We know that by taking this difficult step we will come back a more vibrant hotel to the benefit of everyone in San Jose, including the vitality of the City's downtown, nearby businesses, and Silicon Valley conventions in a post-COVID-19 world," Singer said in a statement.
The ownership group, which includes San Ramon's Eagle Canyon Capital, bought the hotel in 2018 for $223.5 million, according to property records.
The hotel has 65,000 square feet of meeting and event space, three restaurants with bars, cafe bakery, fitness center, and a rooftop pool and gazebo.
Singer said the hotel hopes to reopen as vaccine distribution helps the local economy recover and conventions eventually return.