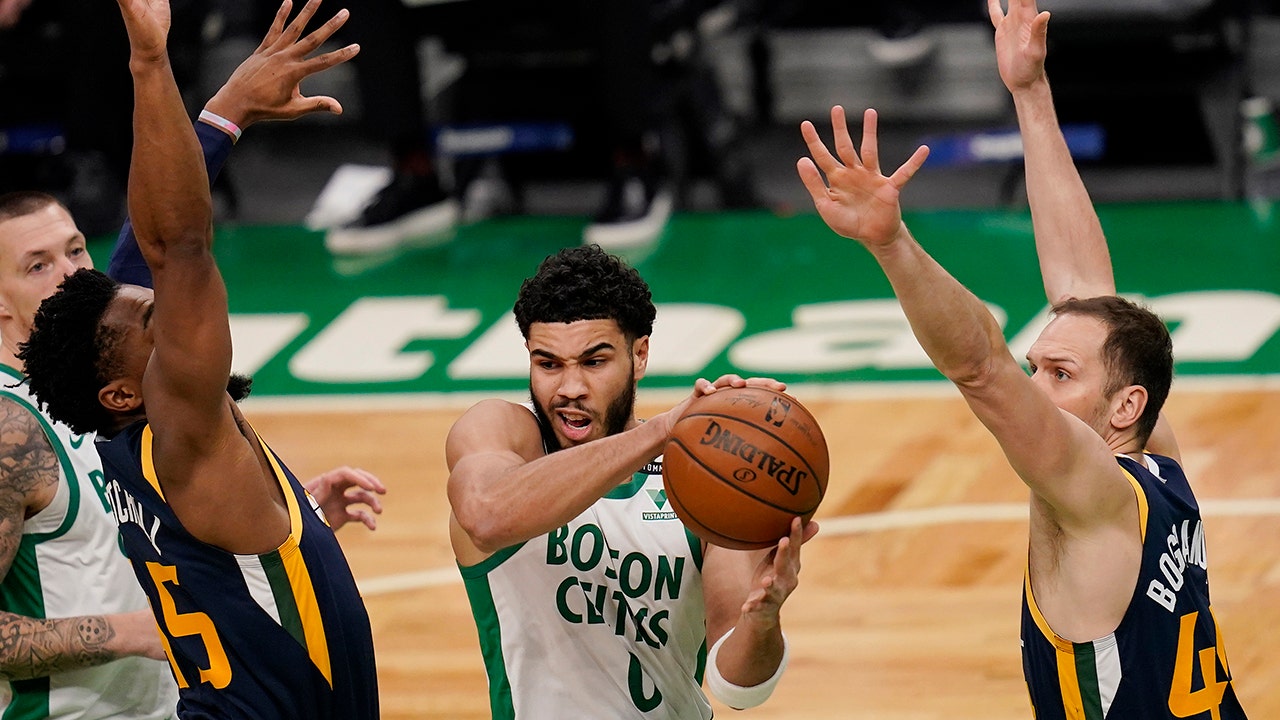 Donovan Mitchell had eight of his 21 points in the fourth quarter and Utah hit 19 3-pointers to beat Boston 117-109 on Tuesday night.
Coming off a mistake-filled loss at Golden State on Sunday to open their five-game road trip, Mitchell liked the focus his teammates responded with.
I think our guys, in the second half we started defensive rebounding and got some things in transition and built a little bit of the lead," he said.
The Celtics played without big man Tristan Thompson after he was placed in the league's health and safety protocols hours before the game.
But he found some openings in the final 24 minutes, including cutting to take a bounce pass from Clarkson and dunking over Daniel Theis as part of Utah's initial fourth-quarter surge.
Stevens acknowledged before the game that he's heard about the groundswell of support he's getting in his home state to be Indiana University's next coach following Archie Miller's firing.