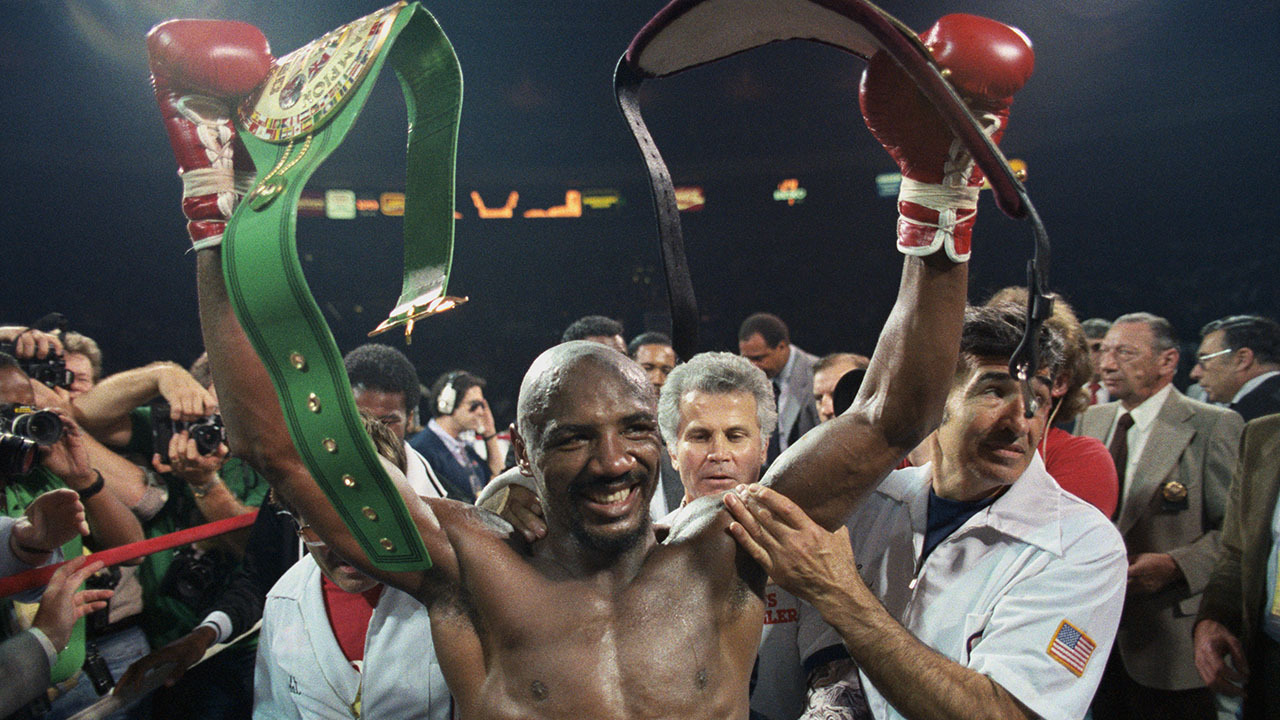 Marvelous Marvin Hagler , the boxing legend who was the undisputed middleweight champion from 1980 to 1987 and recorded 52 knockouts during his career, has died, his wife announced Saturday.
Today unfortunately my beloved husband Marvelous Marvin passed away unexpectedly at his home here in New Hampshire.
He was known for his wars with Roberto Duran, Thomas Hearns and Sugar Ray Leonard during his career.
Leonard beat him via split decision and took Hager's WBC and The Ring middleweight titles.
Several writers from various publications scored the fight in favor of Hagler despite the boxing judges' own scorecards.
Other tributes began to pour in on social media as word of Hagler's death trickled out.