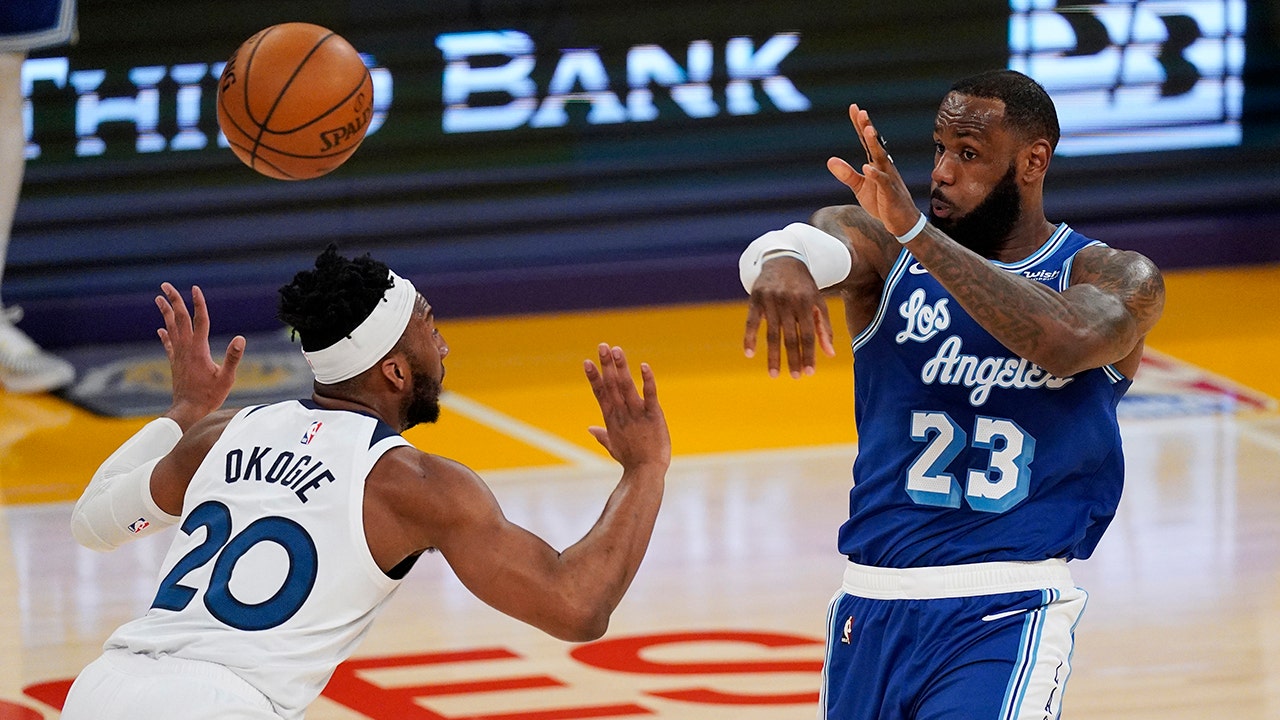 Montrezl Harrell scored 25 points in another big game for the defending NBA champions, who picked up their third straight victory on the second night of a back-to-back set.
"I'm just trying to dictate play, and whatever the defense gives us, just put the ball on target at the right times and make the right reads," James said.
The undersized Harrell had another strong game in the paint as the Lakers kept winning without starting big men Anthony Davis and Marc Gasol.
"When a young team like we are gets tired, bad habits kick in," said Ricky Rubio, who scored 14 of his 19 points in the first half.
Minnesota made 52% of its shots against one of the NBA's best defensive teams, but allowed eight Lakers to score at least eight points apiece.
Midway through the fourth quarter, James secured his fifth triple-double of the season — and his second straight after a 22-point, 11-assist, 10-rebound performance in San Francisco on Monday.