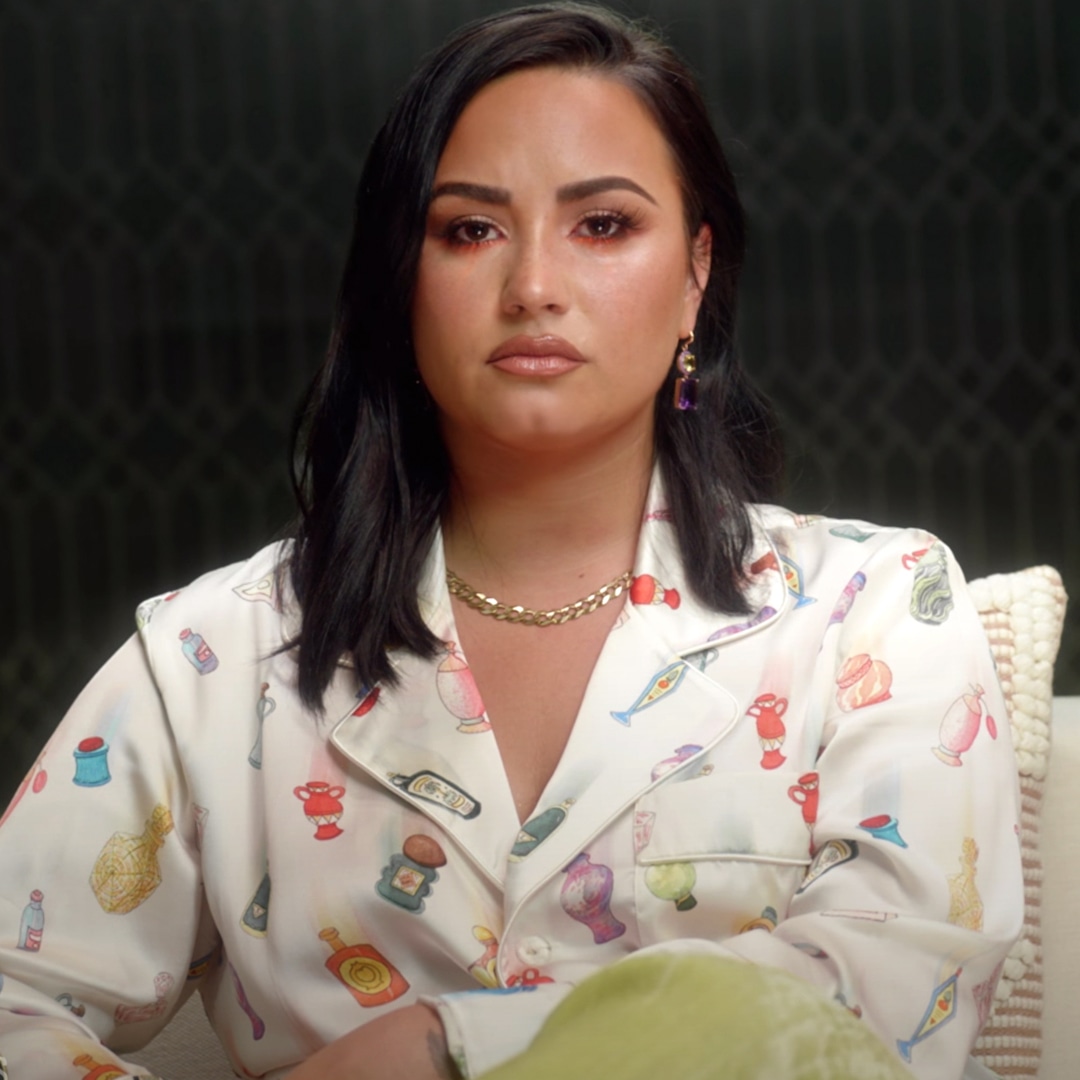 "What people don't realize about that night for me is that I didn't just overdose, I also was taken advantage of," Demi alleges in episode two, going on to accuse her unnamed drug dealer of giving her "what I assume now to be fentanyl by giving me 'aftermarket pills.'"
Demi continues, "When they found me, I was naked, I was blue, I was literally left for dead after he took advantage of me.
But a month later, Demi says she realized she wasn't "in any state of mind to make a consensual decision" and "that kind of trauma doesn't go away overnight and it doesn't go away in the first few months of rehab either."
And when Demi relapsed after her overdose, she called the drug dealer because she "wanted to rewrite his choice of violating me," she says.
It just made me feel worse, but that, for some reason, was my way of taking the power back.
As for why Demi never went public with what happened to her that night, she explains, "Honestly, ever since I watched Rihanna and her pictures get leaked after the Chris Brown incident, I was very uncomfortable with even more of my story playing out in the press.