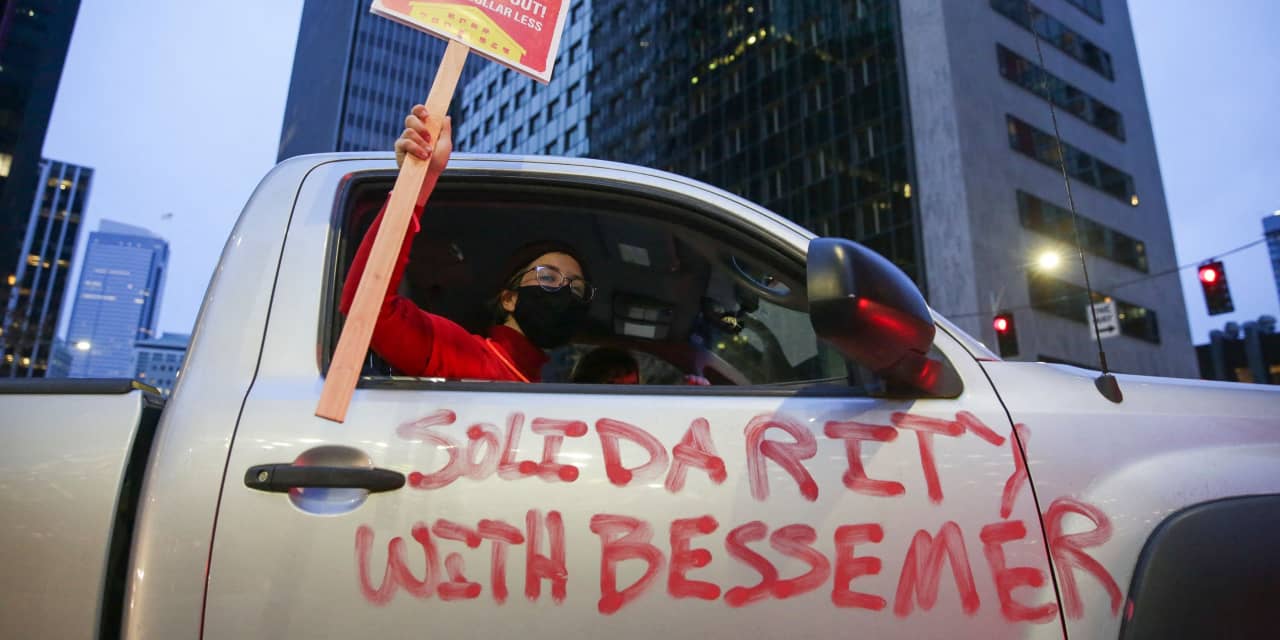 It's the largest organizing attempt in Amazon's history, carrying high stakes for the second-largest employer in the country, which has a record of crushing unionizing efforts at its warehouses and its Whole Foods grocery stores.
If the Alabama effort succeeds, it could set off a chain reaction across Amazon's operations nationwide, with thousands more workers demanding better working conditions and seeking collective bargaining.
U.S. Rep. Terri Sewell, whose Alabama congressional district includes the Bessemer facility, welcomed four fellow members of the House Democratic Caucus to draw attention to the vote.
Reps. Nikema Williams of Georgia, Cori Bush of Missouri, Andy Levin of Michigan and Jamal Bowman of New York traveled to Alabama to meet with Amazon employees and officials from the Retail, Wholesale and Department Store Union that is seeking to organize workers.
The visit comes ahead of next week's expected House vote on the PRO Act, a union-backed proposal intended to strengthen workers' ability to organize into collective bargaining unions.
The company AMZN, +0.77% , which has seen profits and revenues spike upward during the pandemic, has campaigned hard to persuade workers that a union will only cost them money.