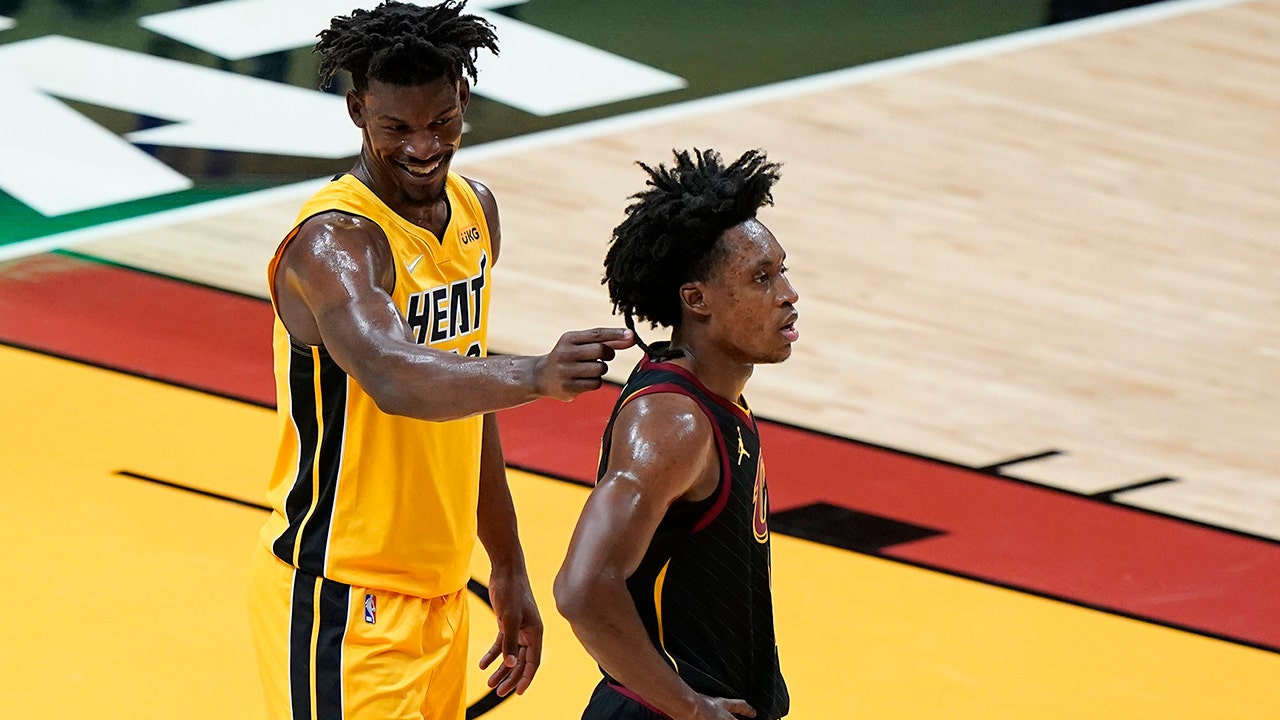 Kelly Olynyk scored 17 points, Tyler Herro had 15 and Duncan Robinson added 14 for Miami, which won for the 11th time in its last 12 games.
But this win was unlike most others for the Heat this season, in that it was only the third in which Miami held a double-digit lead for the entire fourth quarter.
Larry Nance Jr. scored 14, Darius Garland had 11 and Isaac Okoro added 10 for the Cavaliers, who were held below 100 points for the NBA-leading 17th time this season.
He was 6 for 14 from the field, and his three-point play off a pass from Butler with 1:54 left gave Miami a 108-93 lead — erasing any remaining doubt.
Miami's other wins where the lead was double digits for the entirety of the fourth quarter were Jan. 4 against Oklahoma City and Feb. 5 against Washington.
Cleveland forward Kevin Love, who played 10 minutes in New Orleans on Friday and left Sunday's game at Atlanta after just 1:41, was sidelined again by right calf soreness.