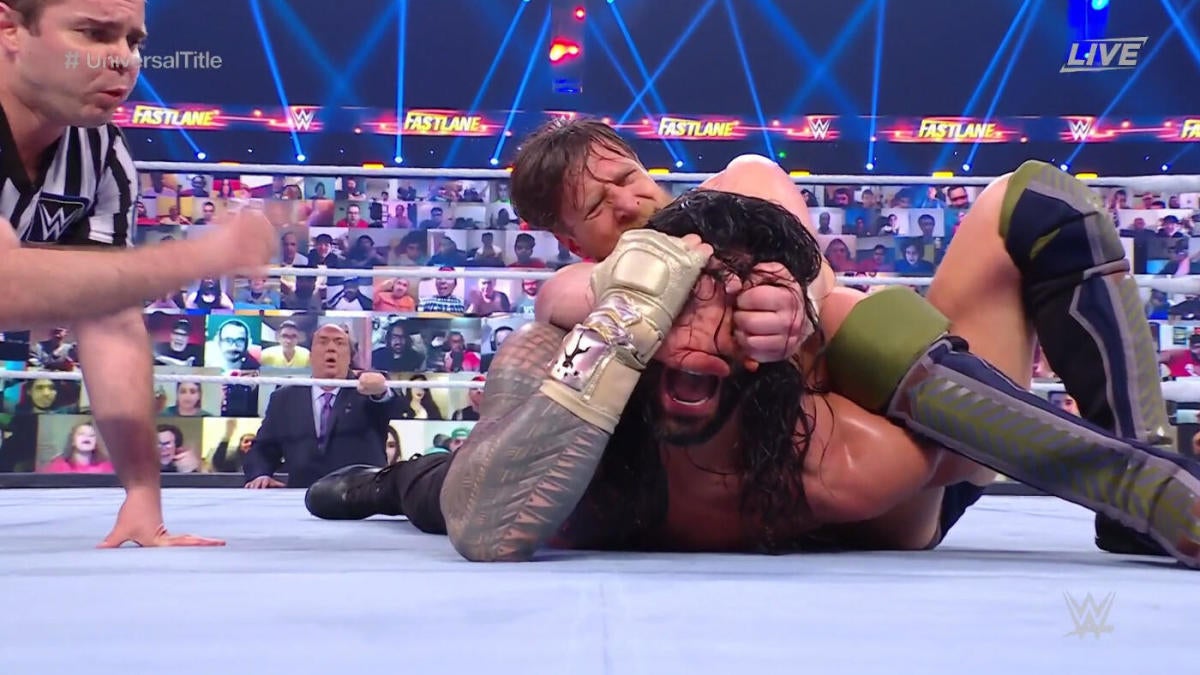 He proved that point right through the early stages, getting in Reigns' head with takedowns and holds before throwing jabs to the body and leg kicks while dodging out of the way.
After taking a prolonged beating, Bryan was finally able to get his offense firing again after a series of kicks, but an attempt at a rana from the top rope was countered into a Boston crab by Reigns.
But the return of The Fiend was solid enough to overcome a bit of a slog through keeping Bliss and Orton from actually making physical contact and violating WWE's stance on intergender wrestling.
McIntyre returned the favor, taking things one step further to the extreme by driving the end of the stick into Sheamus' eye.
McIntyre and Sheamus have a trust in each other to put on brutal matches that never feel truly dangerous beyond the story they're telling, and it has made everything they've done in recent months truly click.
Finally, Ryker was able to provide enough distraction to allow Elias to hit a chop block and an elbow drop off the top rope.