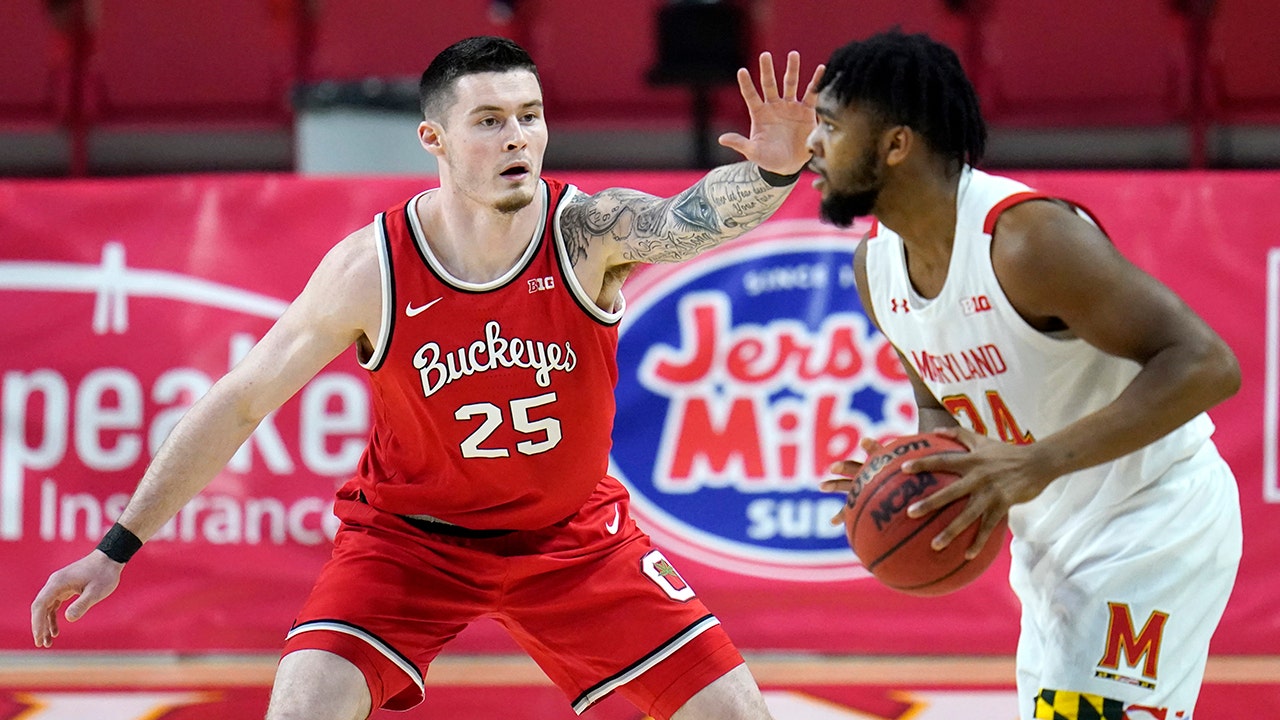 As he heads toward the end of his college basketball career, Kyle Young is determined to expend all his energy during every minute he's on the court.
Young scored a career-high 18 points, Duane Washington Jr. also had 18 and the fourth-ranked Buckeyes used a relentless defensive effort to wear down Maryland in a 73-65 victory Monday night.
Coming off a 16-point effort against Iowa, Young sparked several key runs to help the Buckeyes (16-4, 10-4 Big Ten) secure their fifth straight win.
After Maryland got within 10, Young scored five points and Washington popped a 3 during a 10-4 spurt that made it 58-42 with eight minutes left.
Aaron Wiggins scored 17 points and Eric Ayala had 13 for the Terrapins (10-10, 4-9), who didn't have enough firepower to rally after going 0 for 9 to start the second half and falling behind by 14.
Maryland hosts Minnesota on Sunday night in a rematch of the Jan. 23 game the Terrapins won by 14 points on the road.