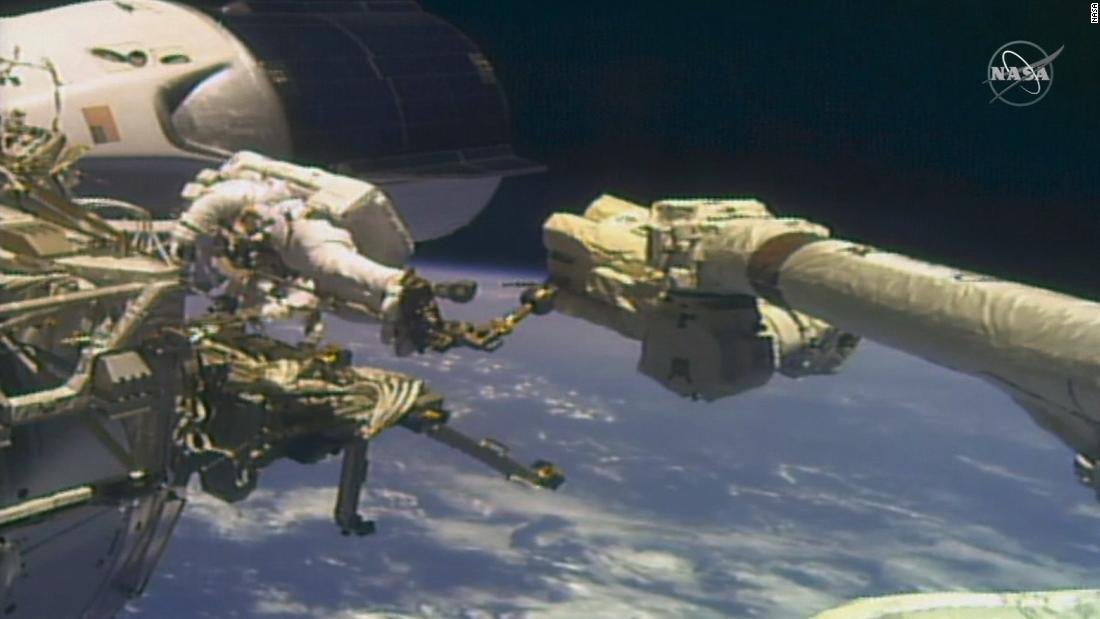 This installation wraps up work to complete the replacement of aging nickel-hydrogen batteries outside the station that began in January 2017.
Hopkins, Glover, NASA astronaut Shannon Walker and Japan Aerospace Exploration Agency astronaut Soichi Noguchi flew to the station in November aboard the SpaceX Crew Dragon Resilience spacecraft in mid-November.
Rubins has the task of operating the robotic arm from inside the space station to assist the astronauts as they work outside.
Rubins and Noguchi will conduct the fourth spacewalk to continue upgrades for the space station.
During these long spacewalks, the astronauts go through alternating cycles of day and night every 45 minutes, operating against the hot, bright light of the sun as well as the cold darkness of space.
While the astronauts don't feel the direct impacts of extreme cold and heat, there is the potential for a chill, so there are heaters installed in the astronauts' gloves to keep their hands warm, said Vincent LaCourt, spacewalk flight director at NASA for the February 1 spacewalk.