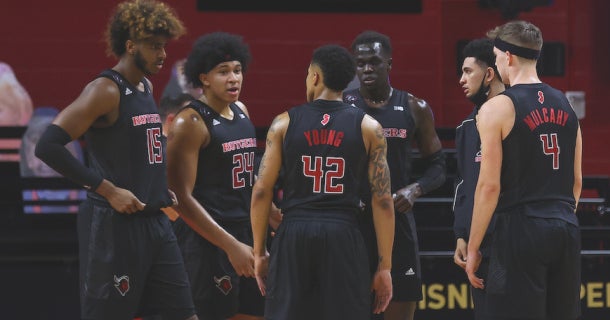 That win followed up a drubbing of Michigan State and marked the first time Rutgers has ever beaten the Spartans.
Last time we played Michigan State, it was 11-2," Pikiell said after the win, which included a 15-0 start for Rutgers.
Banton's teammate, defensive back Shaquan Loyal also achieved four-star status in the latest ranking.
"Today's format simulated Big Tens and the national tournament where you have to bounce back and wrestle right away," head coach Scott Goodale said after the losses.
Rutgers was up against it from the beginning as 125-pounder Nic Aguilar was pinned to start each match and the team had to play catch up.
Aguilar is 0-4 on the season and Rutgers may be in for a change in that weight class when it returns to the mat for a quad meet on Feb 6th against Indiana, Nebraska and Michigan State.