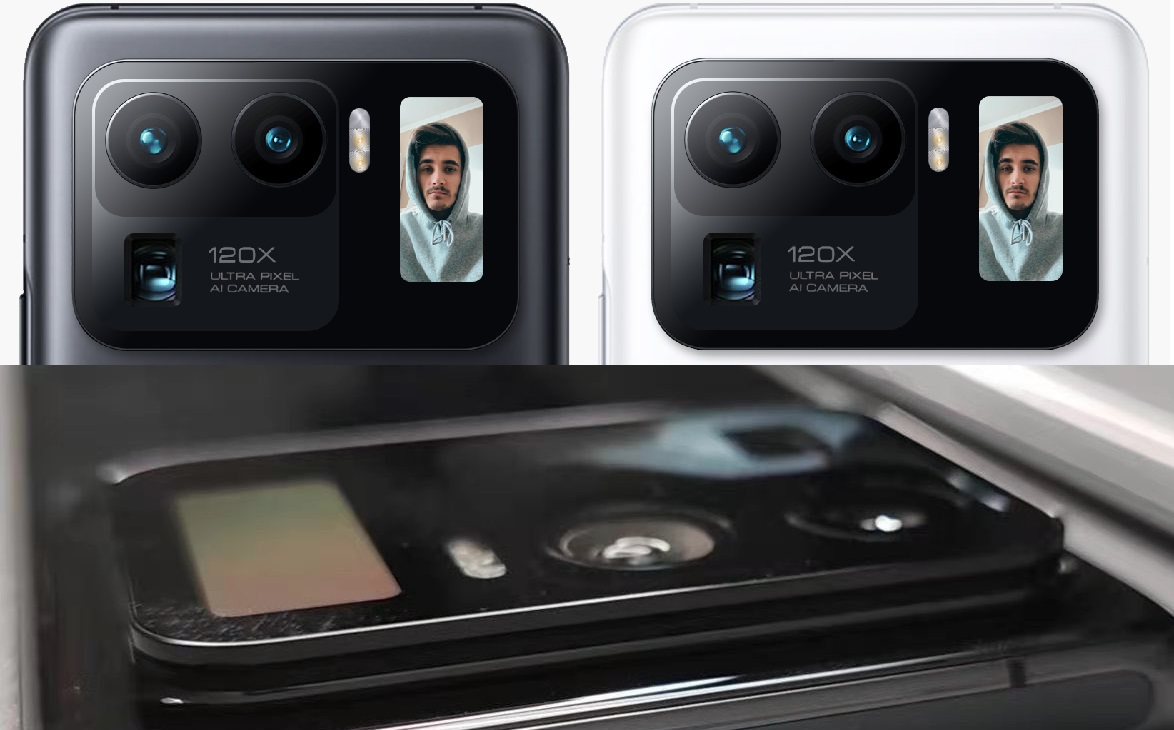 (Image source: @BenGeskin/Tech Buff PH - edited)Concept renders of the Xiaomi Mi 11 Ultra have been shared online by a popular designer.
The Xiaomi Mi 11 Ultra has been splitting opinions mainly down to the rear display it sports and the fact that the secondary screen is contained in a huge camera housing that juts egregiously from the back of the flagship smartphone.
A leaked video of the Mi 11 Ultra has given a good look at the device, and now Ben Geskin has had a crack at coming up with some renders of the Xiaomi phone.
The renders of the Mi 11 Ultra, dressed in black and white, make the smartphone look quite elegant, with the rear screen clearly being used for selfie purposes.
The camera equipment and secondary display are housed neatly in a horizontally aligned compartment that if it were that flat in real life would not be as divisive.
Digital Chat Station reckons there will be at least two more smartphones appearing this year featuring a rear-facing secondary display, although there was no mention of which manufacturers might want to join Xiaomi with its Mi 11 Ultra.