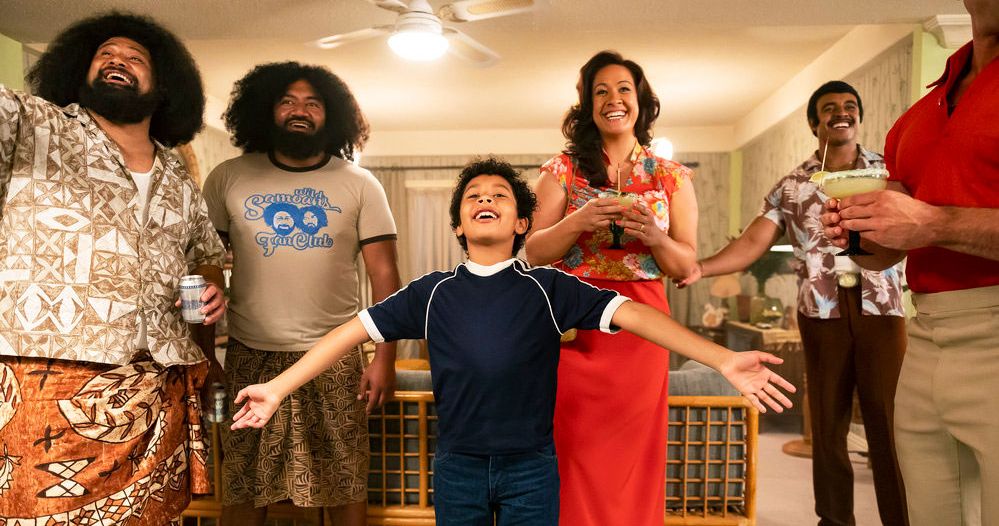 The pretext for all the looking backward is that Johnson, in 2032, is running for president and sharing pieces of his life story from the campaign trail, via interviews with Randall Park, who notes pointedly that he has become a broadcast journalist and is no longer an actor.
The family moved frequently — among other places, they lived in Hawaii, Nashville, and Bethlehem, Pennsylvania — and in Johnson's younger years, when his dad was still a name-brand wrestler and his grandmother Lia (Ana Tuisila) worked as a wrestling promoter, young Dwayne, then nicknamed Dewey, was regularly surrounded by legends of the WWF's golden era.
Junkyard Dog, "Macho Man" Randy Savage, the aforementioned André the Giant, and the Wild Samoans, members of the Rock's large extended family of power slammers, are among the many showmen represented.
When young Dewey, in a room surrounded by WWF fighters, suggests that wrestling is fake, he is lifted off the ground and firmly chastised by André the Giant (a convincing Matthew Willig), who tells him never to use the F-word.
As much of a gas as it was to grow up in this unpredictable environment, it clearly also bred insecurity and anxiety, something Young Rock tells us, via the older Johnson's insights, more than it starkly shows us, at least in the three episodes provided to critics in advance of the premiere.
The image of the two of them in a theater — a small boy next to a giant who obscures the eyeline of every audience member behind him, each one craning their necks in an attempt to get even a partial view of a heartlight — is freakish, absurd, and touching.