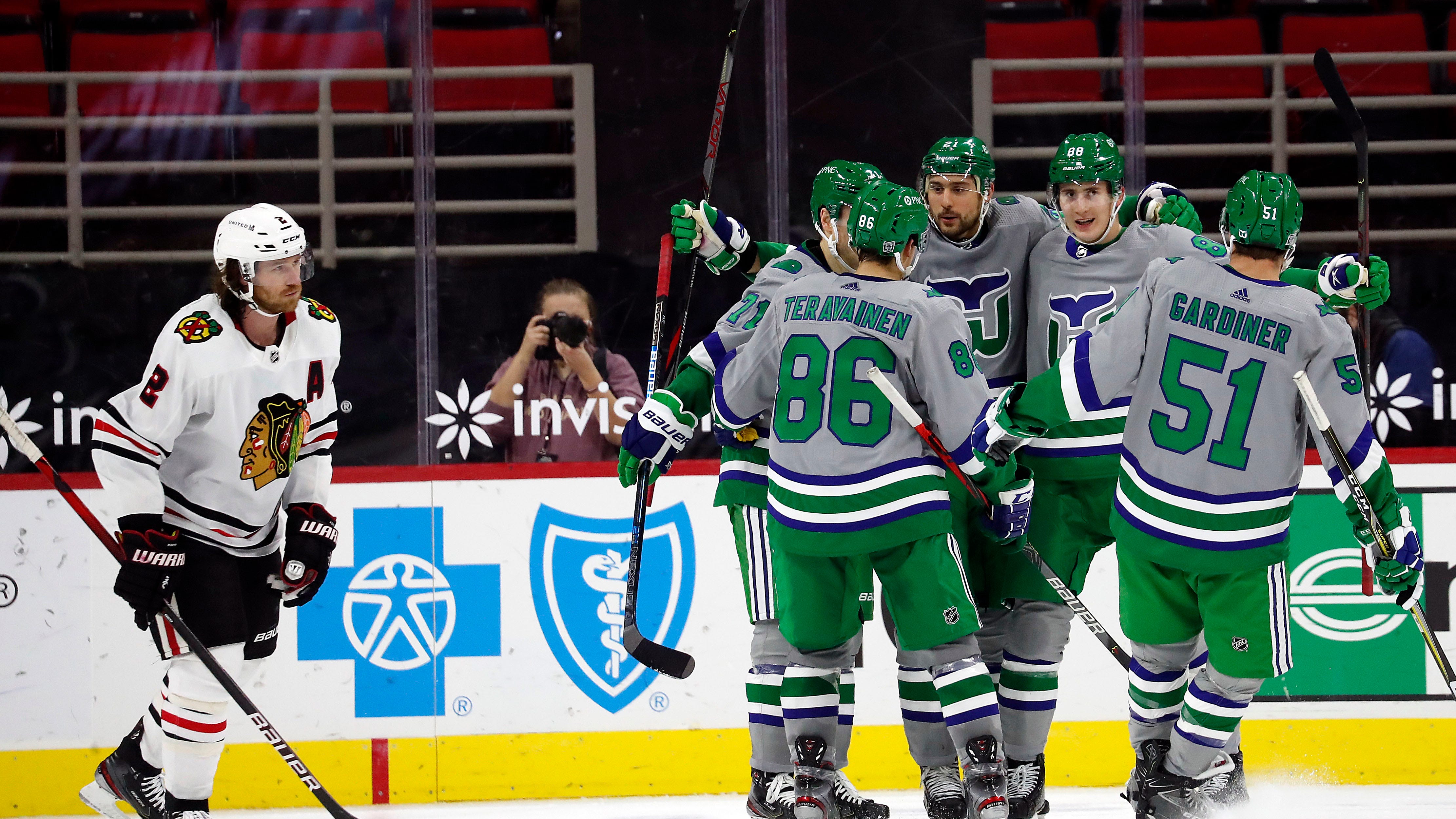 Nino Niederreiter has moved past the overthinking that plagued what he calls a "hiccup" year for the Carolina Hurricanes.
Niederreiter had two goals and an assist to help the Hurricanes cool off the Chicago Blackhawks with a 5-3 victory Friday, continuing the 28-year-old winger's resurgence.
Before last year, he had thrived following his January 2019 trade from Minnesota, scoring 14 goals in 36 regular-season games for a team that ultimately reached the Eastern Conference finals.
After a Carolina shot clanged off the post, Chicago's Alex DeBrincat deflected the puck ahead to Kane on the right side.
With defenseman Brett Pesce nearby, Kane spun left and backhanded the puck under Reimer's arm for career goal No.
The Whalers played in the NHL from the 1979-80 season to 1996-97 before relocating to North Carolina, starting with a two-year stay in Greensboro before completion of their home arena in Raleigh where the franchise won its only Stanley Cup in 2006.