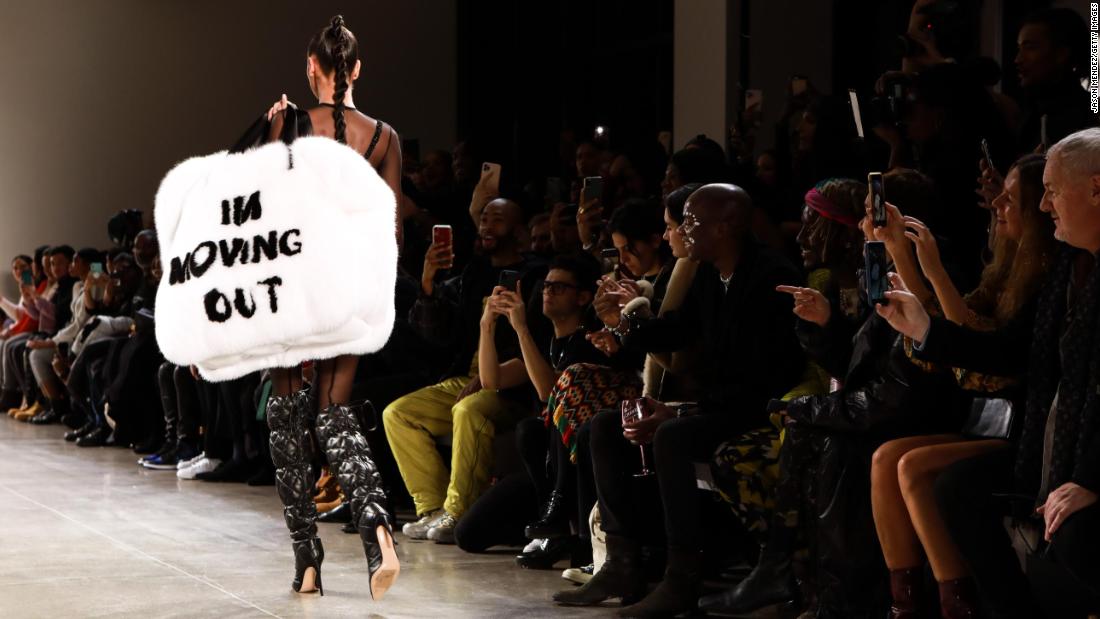 Travel bans and other logistical and health and safety challenges associated with large events have turned the idea of a fashion week in any city into a fairly loose concept, with many designers opting for short films or other creative presentations in place of live shows.
New York Fashion Week, which began on Sunday, will be almost entirely digital again and will not feature a number of high-profile designers whose shows once held prime spots on the schedule: Ralph Lauren, Marc Jacobs, Michael Kors and Calvin Klein are all absent, with future plans mostly under wraps or vague.
Christian Siriano, who treated guests to a poolside show in Connecticut in September, will present his latest collection a week after the New York schedule winds down.
Rick Owens, Oscar de la Renta and Thom Browne will show during Paris Fashion Week dates.
Models wove their way through perfectly arranged stacks of produce and flowers at "Mr. Wu's General Store," during a socially distant event that was also live streamed.
And the ongoing health crisis will continue to disrupt plans across all major fashion weeks in New York, London, Milan and Paris this season as designers face challenges they have come to know all too well.