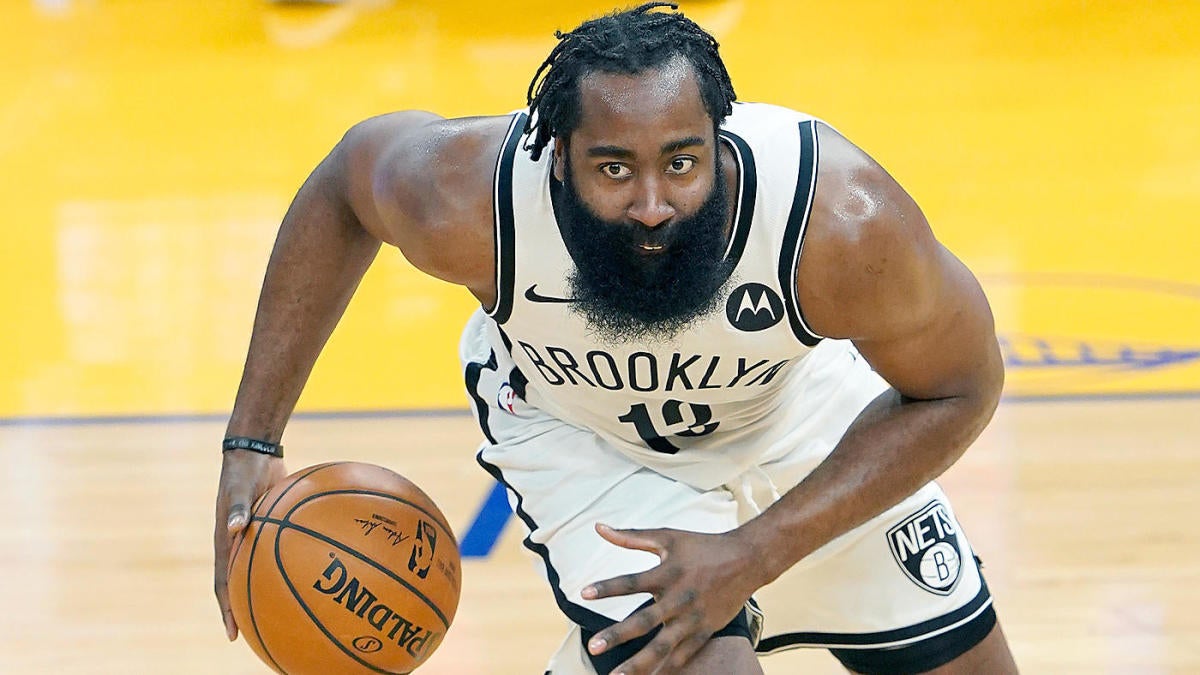 People went out of their way to pick bones with Harden while he was in Houston, where he was actually traveling the harder road, trying to slay the superteams, a seemingly admirable quest.
But Durant was brilliant with Golden State, and four years later he's still getting dragged for his decision, his back-to-back Finals MVPs treated, by many, as footnotes in a sellout NBA story.
The "only one ball" crowd has been silenced by Harden, who has transitioned so naturally into a facilitator's role that it makes you wonder how anyone could've ever questioned his capability, or willingness, to do so in the first place.
In Brooklyn, he's in and out, cognizant that over-creating in an environment rife with creators comes with diminishing returns, trimming his time of possession by nearly one second per touch from last season in Houston (a direct product of him dribbling less), which is a lot more than it sounds like.
Consider the alternative: Harden comes into Brooklyn guns blazing while Kevin Durant and Kyrie Irving , who were scorching hot prior to his arrival, hang out on the side?
The fact that he had made that adjustment so effortlessly speaks to his incredible talent, which, absent all the negative talk, the masses are perhaps starting to fully appreciate.