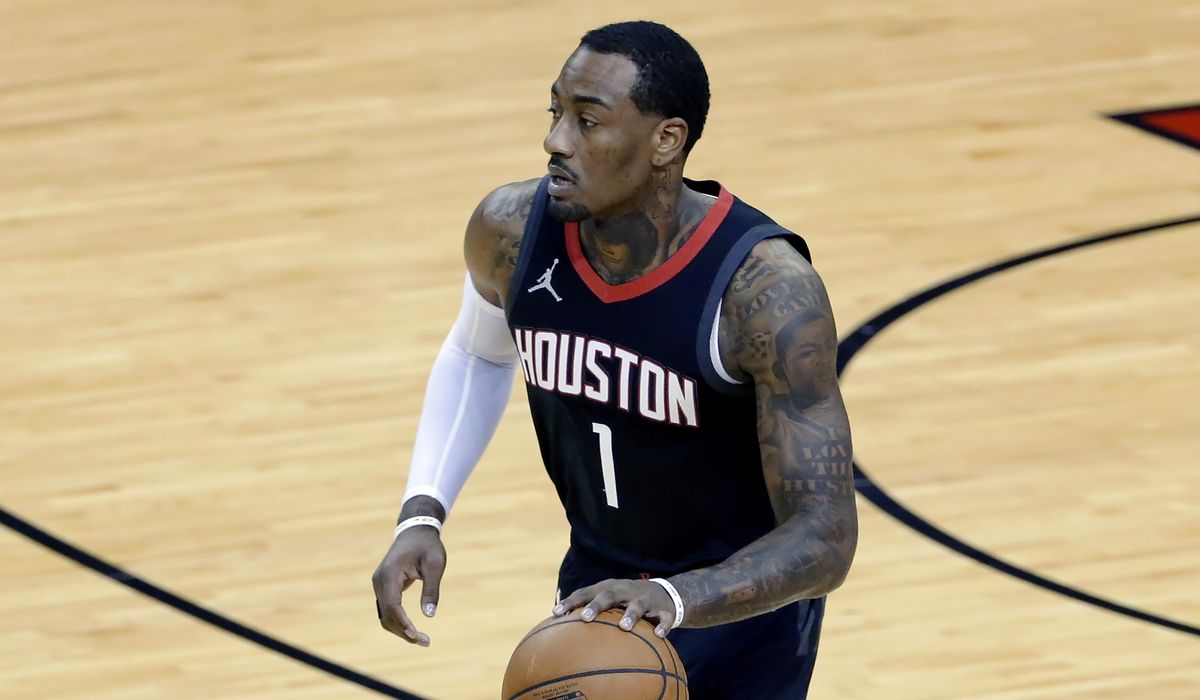 Wall's selection generated tons of excitement — and the baby-faced rookie matched that hype by breaking out the Dougie in front of a sold-out crowd just before his first game.
Radio host Colin Cowherd called Wall "childish" and ripped the guard for the routine — and would do so repeatedly over the next few years.
The dance, too, didn't stop Wall from being productive: He finished with 29 points, 13 assists and nine steals in Washington 's 116-115 overtime win over the Philadelphia 76ers.
Though that year's contest drew criticism — the NBA experimented with a weird team format — few complained about Wall's final dunk.
Using Wizards mascot G-Wiz as part of the show, Wall got a running start before leaping up to grab the ball from G-Wiz's hands and throw down a powerful reverse jam.
Wall cited playing with the broken hand when he talked to The Athletic about his disappointment with how the Wizards handled the trade to Houston .