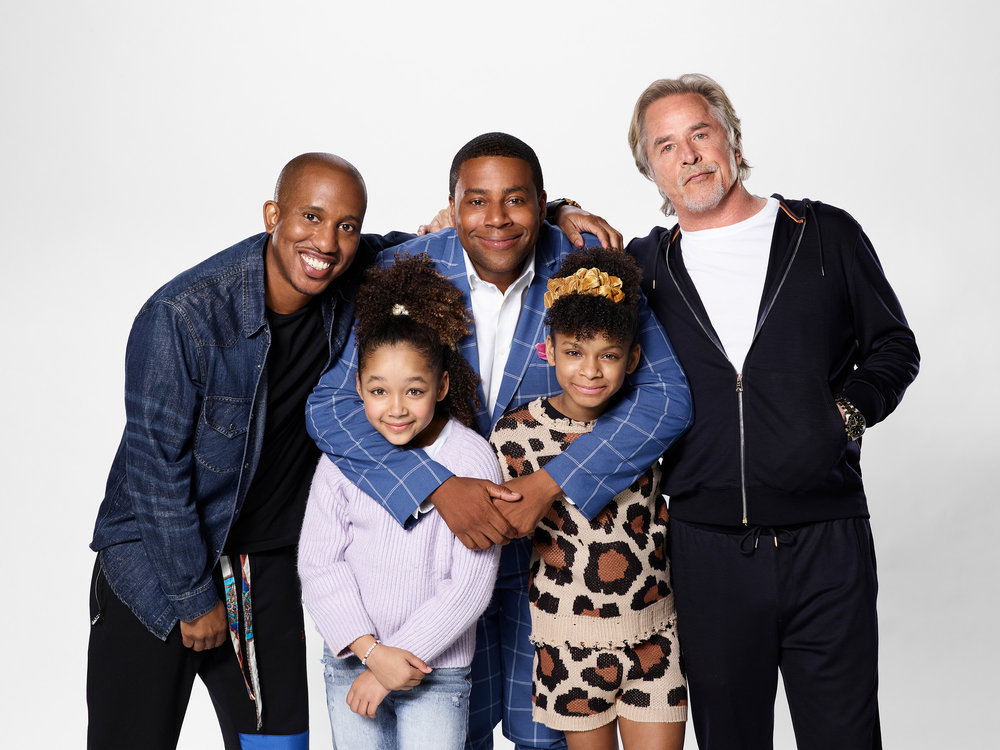 That led to even bigger opportunities for Thompson including the big-screen feature Good Burger —in which Thompson and Mitchell stared as fast-food employees desperate to save their beloved burger joint—and a spot on the cast of All That , Nickelodeon's variety series, which essentially paved his way to SNL.
Don Johnson is set to star as Rick, Kenan's father-in-law who comes to help the single dad following his wife's death.
More recently, he appeared in HBO 's award-winning series Watchman and the box office comedy smash, Knives Out.
Redd joined SNL as a featured player back in 2017 and has served as a regular cast member for the past three seasons.
Redd's also made appearances in several films, including Joker, Vampires vs. the Bronx and most recently the horror flick Scare Me.
Dani and Dannah Lane will play Thompson's daughters, the smart and rambunctious Aubrey and predictable Birdie, respectively.