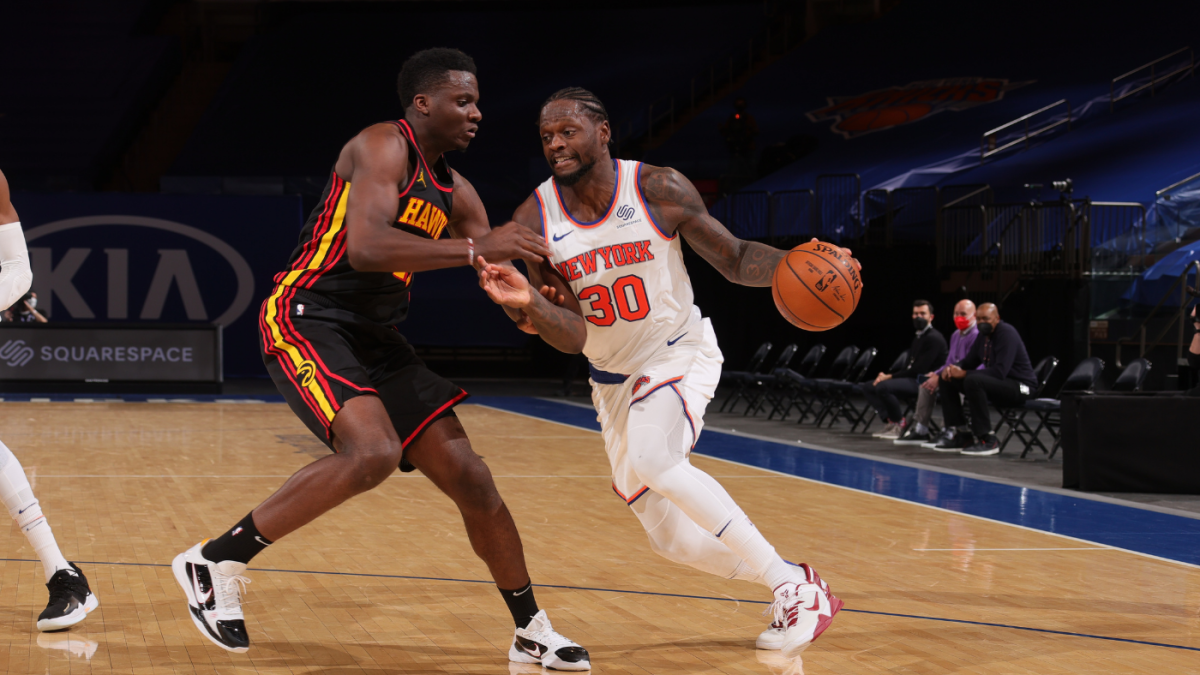 8 overall pick on Obi Toppin , ostensibly his replacement as their power forward of the future.
He helped them reclaim that spot, the lowest in the standings that is assured a playoff position at season's end, with his best game as a Knick, and maybe as a professional.
He added nine rebounds and five assists in the win, helping the Knicks claw back within one game of .500.
With top rim-protector Mitchell Robinson out Monday, Randle had to take on greater duties near the basket and held his own.
It would be fitting in that sense for Randle to become the latest Knick to earn the honor, and he's peaking at the right time.
The Knicks star currently ranks eighth in the Eastern Conference frontcourt fan voting, and the trio of Kevin Durant , Giannis Antetokounmpo and Joel Embiid are near locks to get the nod.