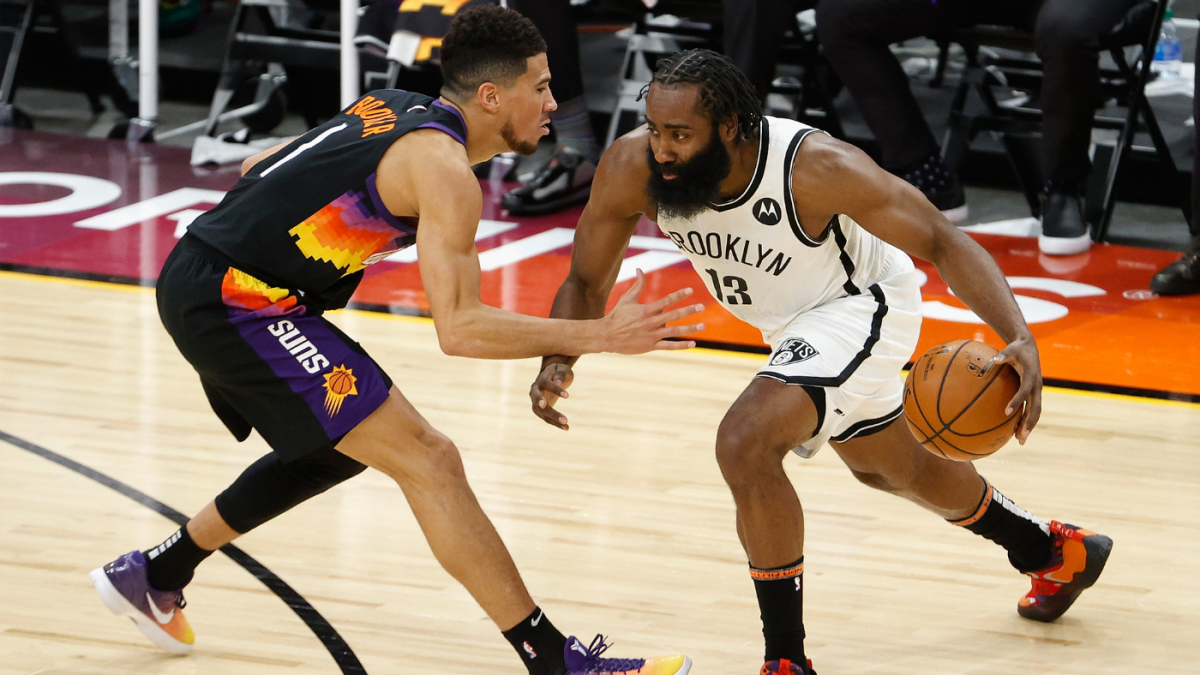 The Suns were heavily favored at home against a Nets team missing both Kevin Durant and Kyrie Irving , and in the first 24 minutes of the game, that status appeared justified.
The Nets, midway through a five-game road trip with games against the Lakers and Clippers upcoming, probably would have been justified in packing it in and calling it a night.
Behind a scorching hot shooting half and the individual brilliance of James Harden , Brooklyn pulled off one of the most impressive comebacks of the season and won, 128-124 to maintain their undefeated road trip and move into sole possession of the No.
The two sides traded blows for a bit before Harden led another 7-0 run that cut the lead down to single digits.
The Suns pushed it back up to 12 to end the third, but with Harden on the bench, Joe Harris , Tyler Johnson and Landry Shamet led a ferocious fourth-quarter run that cut the lead down to two.
The success or failure of the Harden trade will ultimately be determined in the postseason, but in a sense, this victory could be viewed as justification for the deal.